Proven Lead Generation Strategies to Get More Clients for Electrician Businesses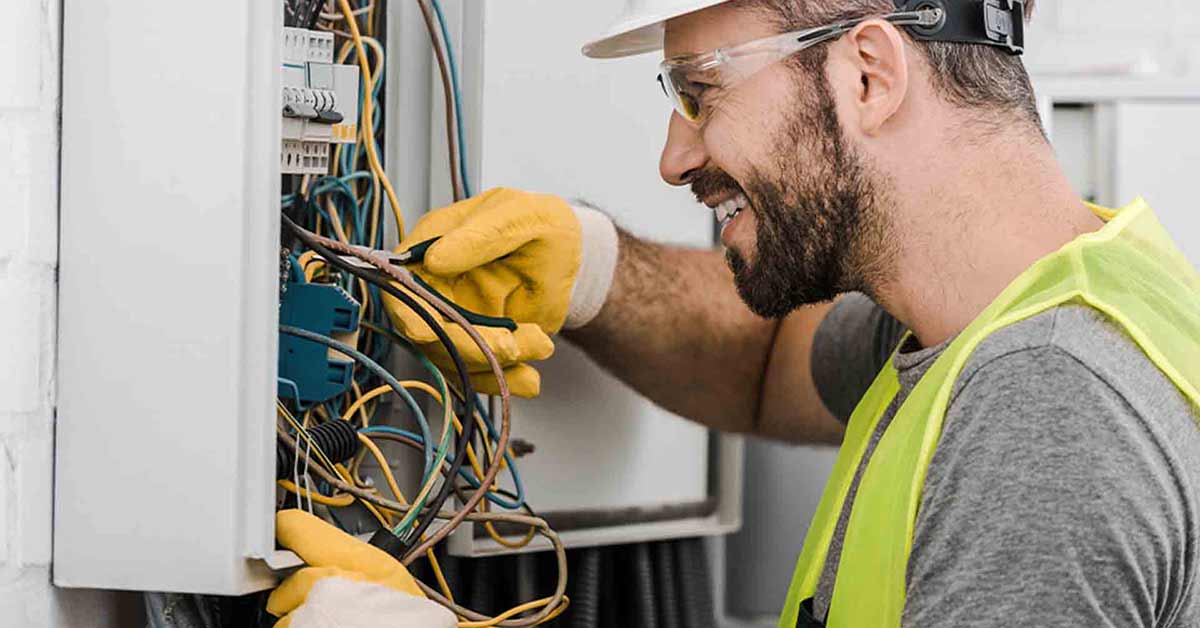 Electricity is the foundation of our modern lives, powering everything from our homes to our workplaces. As electricians play a crucial role in keeping the lights on, it's essential for their businesses to continuously attract new clients. Here's a comprehensive guide on electrician marketing strategies to maximize leads and ensure a thriving business.
Introduction to Lead Generation for Electricians
The art of attracting potential customers is termed as lead generation. For electricians, this means having a steady stream of people who are in need of electrical services. The trick is to convert these leads into loyal customers.
The Importance of Leads for Business Growth
Leads are the lifeline of any service-based business. They signify potential customers who, with the right approach, can become loyal clients. For electricians, more leads mean more opportunities for jobs, expanding their clientele, and growing their business.
Traditional vs. Digital Lead Generation
In earlier times, word of mouth, newspaper ads, and community boards were the primary sources of leads for local businesses like electricians. Today, while these traditional methods still hold value, digital platforms have become dominant. Websites, social media, and online reviews play a crucial role in attracting potential clients in this digital age.
Try our Electrician Software to help manage your business
Effective Electrician Marketing Strategies to Boost Leads
To stand out in this competitive market, electricians need a mix of traditional and innovative strategies. Here are some of the most effective ways to boost leads:
Utilize Search Engine Optimization (SEO)
SEO is a strategy used to improve a website's ranking on search engines like Google. For electricians, this means when someone searches for "electricians near me," an optimized website has a better chance of appearing at the top of the search results, leading to more potential clients visiting the site.
Harness the Power of Social Media
Social media platforms like Facebook, Instagram, and LinkedIn have become essential tools for businesses. Electricians can showcase their work, share customer testimonials, and engage with their community, all of which can attract new leads.
Offer Promotions and Discounts
Special offers can be a great way to attract new customers. Whether it's a discount for new clients or a referral bonus for existing ones, promotions can incentivize people to choose your services over competitors.
Collaborate with Local Businesses
Building partnerships with other local businesses can be beneficial. For instance, an electrician could collaborate with a local hardware store, offering special packages or discounts to the store's customers.
The Role of Online Directories
Online directories are platforms where businesses can list their services, making it easier for potential customers to find them. For electricians, these directories can be a goldmine for leads.
Benefits of Listing on Directories
Being listed on a reputable online directory can increase an electrician's visibility and credibility. Many people turn to these directories when searching for services, trusting the reviews and ratings they find there.
Top Directories for Electricians
Platforms like HomeAdvisor, Angi, and the Better Business Bureau are among the top directories where electricians should consider listing their services. These sites have a vast user base and can significantly boost an electrician's online presence.
Just starting? Try our free Contractor Estimate Template
Importance of Customer Reviews and Testimonials
In today's digital age, online reviews and testimonials play a pivotal role in shaping a business's reputation. For electricians, positive reviews can significantly impact their lead generation.
How Reviews Boost Trust and Credibility
When potential customers are searching for an electrician, they often turn to reviews to gauge the quality of service. Positive reviews can instill trust and can be the deciding factor in choosing one electrician over another.
Gathering and Showcasing Client Testimonials
Encouraging satisfied customers to leave reviews and then showcasing these testimonials on your website or social media platforms can be a powerful tool for attracting new leads.
Keeping Up with the Latest Trends
The electrical industry, like all others, is evolving. To stay competitive, electricians need to keep up with the latest trends, top electrician tools, and technologies.
Attending Workshops and Seminars
Regularly attending workshops and seminars can help electricians stay updated with the latest industry trends, ensuring they offer the best and most up-to-date services to their clients.
Subscribing to Industry Journals and Magazines
Industry publications can offer valuable insights into emerging trends, tools, and technologies. Regularly reading these can help electricians stay ahead of the curve.
Conclusion
For electricians, generating leads is a continuous process that requires a mix of traditional and digital marketing strategies. By staying updated with industry trends, optimizing their online presence, and building strong community ties, electricians can ensure a steady flow of potential clients and a thriving business.
FAQs
Why is SEO important for electricians? SEO helps electricians rank higher on search engines, making it easier for potential clients to find them.
How can social media benefit my electrician business? Social media allows electricians to showcase their work, engage with clients, and run targeted ads to reach a wider audience.
Do online directories really work? Yes! Many people use online directories to find and vet service providers, including electricians.
How often should I ask for customer reviews? After every successful job! Reviews help build credibility and trust with potential clients.
Why should I keep up with industry trends? Staying updated ensures electricians offer the best services and can cater to the evolving needs of clients.