Bella FSM dispatch software and app will streamline scheduling and dispatch of your field assets and keep everything running smoothly.
One of the key benefits of dispatch software is its ability to improve the efficiency of operations. Businesses like yours can plan and schedule in a way that minimizes the time and distance traveled by technicians and vehicles. This can help reduce fuel consumption, save money, and reduce carbon emissions. In addition, our dispatch software and app allows you to identify and address any issues that may be causing delays or inefficiencies.
Increase your employee and asset utilization
Assign service regions and worker skills resulting in less travel time
Increase first time fix rates
Reduces the need for multiple visits by providing customer service history to technician in real time on their mobile device using the app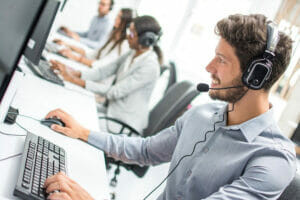 Dispatching from Anywhere at Anytime
Our best dispatch software also provides
job tracking software
to track statuses from estimate to work order to invoice to paid. Update from the office or field by sending out email and
text alerts for immediate dispatch
. The dashboard provides a real-time view into the business.
Status tracking
Color codes
Text and email alerts
Customizable work order form
Maintenance contracts
Image and file attachments
Time tracking
Dispatch app
Locations
Dispatching software, in its simplest form, is a tool that automates the planning, routing, and tracking of deliveries or service tasks. It's like the mastermind behind a well-coordinated logistical operation, ensuring that every resource is utilized to its maximum potential.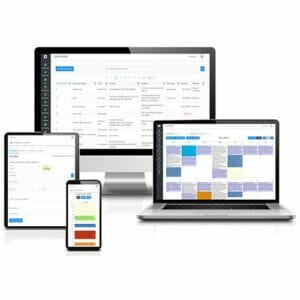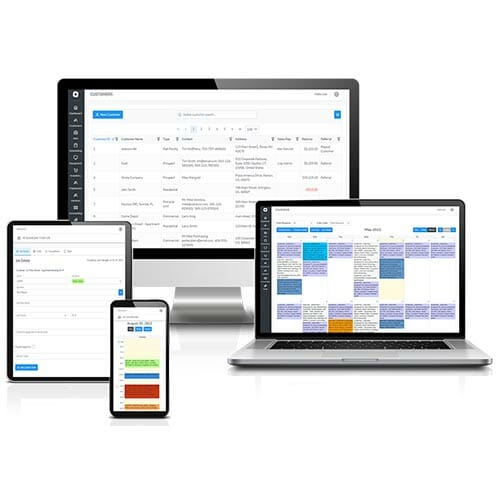 Efficiency and Speed
Let's face it, time is money. In the fast-paced world of logistics, speed is of the essence. Dispatching software can plan optimal routes in seconds, far quicker than any human ever could. Isn't that incredible?
Reduced Human Error
Have you ever made a mistake at work? Of course, we all have. With dispatching software, the risk of human error is significantly reduced. No more incorrect deliveries or scheduling mix-ups.
Cost Effectiveness
Think about all the savings you can make with automated route planning and reduced errors. Your fuel costs alone could drop significantly! Isn't that a saving worth investing in?
Dispatching App
Quickly create and assign service while on the go or in the office with our dispatch app. Jobs can be assigned to one or more technicians and crews. Notification alerts and reminders can be set for both new and existing in the dispatching software.
Multiple calendar views
Recurring appointments
Color coded calendar
Appointment reminders
Text messaging
Mapping
Schedule summary report
Crew management