Do Landscaping Companies Work in the Rain?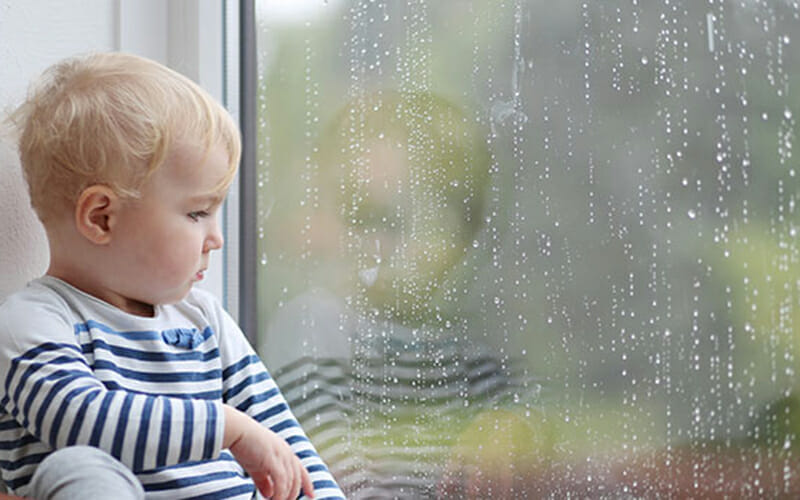 In the landscaping and lawn care industry the rainy season waits for no one. For an industry that does the bulk of its work outdoors, poor weather can reek havoc on a business.
So what happens when it rains? Does everything stop? Not a chance! Below are some ideas on how to remain productive and keep your customers happy.
Your customers are critical to your business. Setting clear expectations with homeowners and commercial clients is important if you want to avoid misunderstandings and frustration.
The fact is, most clients don't know how rain impacts landscaping. All they care about are ensuring that their property looks great and doesn't have any issues!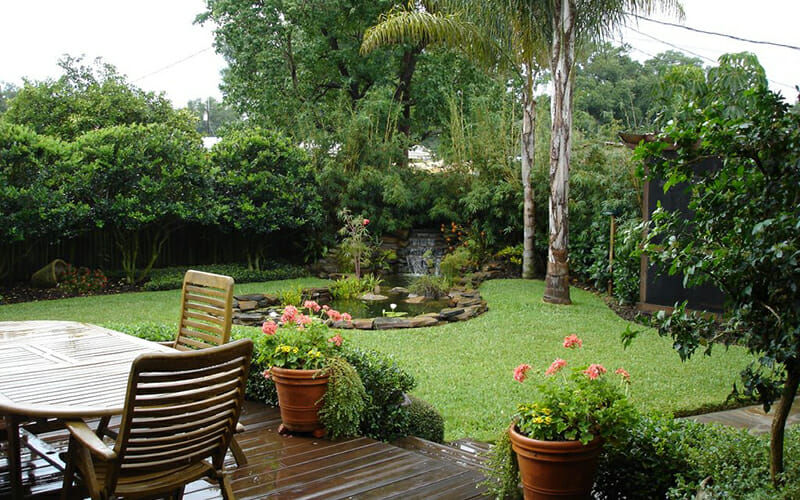 When landscaping or lawn care projects are delayed, the customer deserves to know as soon as possible. Give them an update on the new schedule immediately - if not sooner!
Rescheduling of your crews
When it rains, the best time to make adjustments in your landscaping and lawn care schedule is right away. The rain will stop soon enough!
Flexible service software with functions like drag and drop will make updating the calendar a lot easier for you. Keep your customers "in the loop" after you update the calendar.
When the weather forecast calls for rain, be prepared with a plan on how you will react. Whether it's five days or 50 days in one year, having an effective strategy before hand can help save time and money when things go south!
Use rain days productively
On rainy days, take advantage of the time to do some routine maintenance work in your shop. It's perfect for getting things cleaned up around here too. You can use your time and energy by researching for new prospects, conducting trainings for staff members or taking online classes. Don't forget to prioritize what work needs done first. Here are a few ideas from companies just like yours!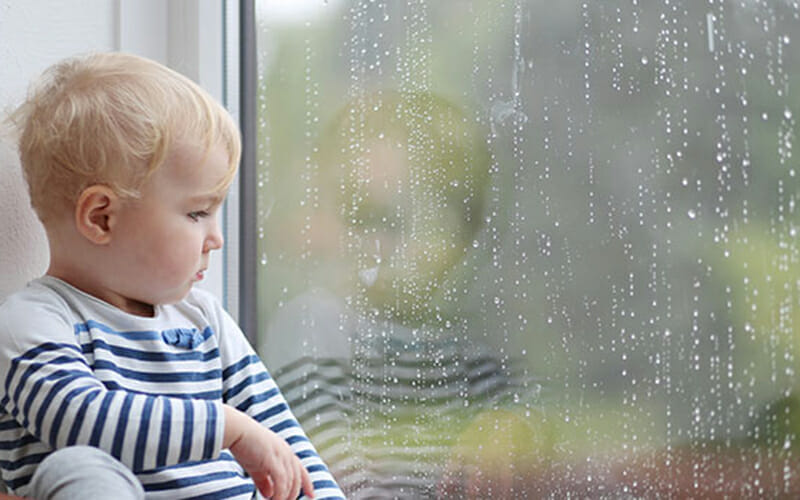 Clean Shop Area - Creating a clean, safe and efficient work environment is essential to any successful company.
Inventory Review - Prevention is key to making sure your inventory isn't obsolete. Audit and organize stock for better planning of material purchases.
Equipment Review - Labeling and cataloging existing and new equipment with asset tags or colored tape can help you make faster decisions concerning repairs. You also have a list to perform audits in the future!
Clean Vehicles and Equipment - Investing in a good quality pressure washer will assist you keep your trucks looking spic and span. You can use it not only for cleaning the inside and outside of vehicles but also mowers or other equipment. A detailed clean maintains its value as well!
Equipment Preventive Maintenance - On rainy days, now is the perfect time to perform preventative maintenance work like oil changes and tune-ups.
Sharpen Lawn Mower Blades - This work should be performed routinely, but sharpening blades on a rain day will help with the wet or damp turf you will need to tackle the next day.
New Client Prospecting - Don't forget this one! You can use a variety of methods to find new clients and increase business revenue. If you haven't already, you might want to invest in online marketing by creating an account on social media sites like Facebook or Twitter where you'll post photos and stories about your business. Also, you can sign up for platforms like Care.com, TaskRabbit, or Handy to make it easier for new prospects to find your company.
As long as your landscaping company is organized, it will be easy to onboard new clients with minimal costs in time or money! These are a few examples how Bella FSM can help you achieve this:
Customer Management - Easily manage all communications, notes, history, contacts and locations. You can also login to Bella FSM anytime, anywhere from any device.
Quoting / Estimating - Create a quote or estimate from your office or while at the customer location. Set follow up reminders to get that business!
Scheduling - Easy scheduling with drag and drop capabilities and multiple calendar views with color coding options.
Job Management - Manage jobs at every stage from estimate to job to invoice to paid. The job dashboard provides a real-time view into your companies operations.
Invoicing and Payment - Invoice as some as the work is complete and get paid quickly.
Accounting - Bella FSM provides accounting features that will assist you to effectively manage your finances, or integrate with QuickBooks if you prefer.
So the answer to the question "Do Landscaping Companies Work in the Rain" is yes!