Bella FSM for iPad, iPhone, and Android has revolutionized the industry. With this innovative software you can mobilize your workforce and increase first call closure rates while ensuring consistent service and satisfied customers.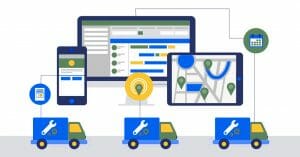 Bella Mobile Service Software will make your business more effective and efficient by providing real-time mobile access to all of your customer data. This will provide you and your workforce:
Ability to update work orders in real time
Real time escalation of support issues
Inventory availability and updates in real time while on site
Reduce paper work and errors
Increase workforce productivity with real time mobile access
Ability to access customer history while onsite
Ability to impress you customers and improve customer satisfaction
Mobile Access From Any Device
Any smartphone or tablet can access the mobile workforce management software. Some examples include:
iPhone and iPad
Android
Google Pixel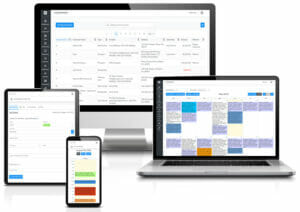 Bella Mobile Workforce Management Software is Easy to Use
With the click of a button access Bella FSM from any smartphone or tablet with your username and password.
Simply login from your mobile browser
No "app" to download and install
Full functionality whether on a computer or mobile device. Not a scaled down "app"
Example Industries that can Benefit from the Mobile Software