Managing or owning a chimney sweep company is a tough job. You have to mange, customers, employees and the minutest of the operations all by yourself. And in case anything goes missing, gets delayed or goes wrong, your business may end up suffering irreparable damages.
Bella FSM Chimney Sweep Service Software gives you valuable insight into the existing finances of your business, while also providing the ability to observe and change the scheduling for all employees. You can see outstanding invoices, available work orders, and delivery tracking, all at a single click.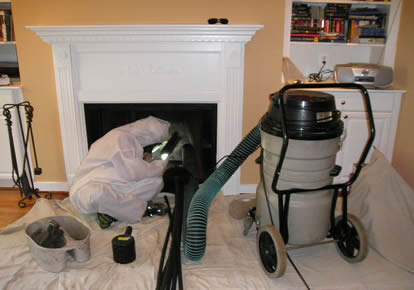 Easily scheduling and dispatch of your technicians and sales team
Create Estimates while onsite or from the office
Streamline Inventory Management
Reduce the amount of paper and errors
Increase workforce productivity with real time mobile access
Easily manage schedules, customers, employees, vendors
Provide Estimates, Invoices, and payments in the field
And the best thing about our Chimney Sweep Software is that it is yours as soon as you sign up for it. No lengthy programming and installation procedures! Start entering customer details, estimate and invoicing information to get to work immediately. Our software works great, looks great and streamlines your business like nothing else can.
Don't Just Manage Your Chimney Sweep Business, Automate and Mobilize!
In addition to being customizable, Bella Chimney Sweep Service Software is 100% web-based and therefore accessible from any laptop, smartphone, or tablet. Just image how efficient your operations will become and the increase in customer satisfaction you will achieve.
Log in from any computer, laptop, smartphone or tablet such as iPads, iPhones, and Droids to easily Dispatch, manage Customers, Jobs, Employees, Vendors, Invoicing, Accounting, Equipment and more. We manage the hardware and software which creates time to focus on directing your business increasing productivity, sales, and profits.
To top it off, we provide state-of-the-art security to safe keep all the information along with the latest data backup capabilities to ensure that your important data never gets lost.
Capture customer signatures electronically
Real time access to data anytime anywhere
Invoice and receive payments onsite
Customer history at your finger tips
Real time communication with the field
Inventory availability in real time on site
Never lose any data
Create a paperless process
Mobilize your workforce!