With the increasing competition in business today, one of the best ways to grow your customer base is with tools that give you the capability to control costs and improve efficiency that result in higher profit margins. With Snow Removal Software from Bella FSM, this is just the tip of the iceberg.
Regardless of the size of your business, our Snow Plow Software has all of the robust features you need to streamline your business in a secure solution that is hosted in the Cloud.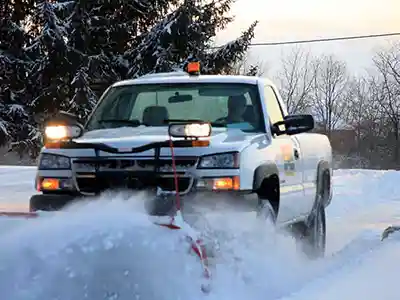 Easy scheduling and dispatch of your technicians and sales team
Create Estimates while onsite or from the office
Streamline Inventory Management
Reduce the amount of paper and errors
Increase workforce productivity with real time mobile access
Easily manage schedules, customers, employees, vendors
Provide Estimates, Invoices, and payments in the field
Easily manage field service like snow plowing, snow shoveling, snow and ice management, and the application of sand and salt throughout your area. You will be able to instantly view where your trucks are and quickly reroute them to other locations based on road conditions or high priority calls. Snow plow software will enable you to provide a higher level of quality, improve the safety of road conditions and increased productivity of employees working in the field.
Don't Just Manage Your Snow Removal Business, Automate and Mobilize!
In addition to being a customizable solution, Bella Snow Plow Software is 100% web-based and therefore accessible from any laptop, smartphone, or tablet. Just image how efficient your operations will become and the increase in customer satisfaction you will achieve.
Simply log in to easily schedule and Dispatch, manage Customers, Jobs, Employees, Vendors, Invoicing, Accounting, Equipment and more. We manage the hardware and software which creates time to focus on directing your business increasing productivity, sales, and profits.
To top it off, we provide state-of-the-art security to safe keep all the information along with the latest data backup capabilities to ensure that your important data never gets lost.
Capture customer signatures electronically
Real time access to data anytime anywhere
Invoice and receive payments onsite
Customer history at your finger tips
Real time communication with the field
Inventory availability in real time on site
Never lose any data
Create a paperless process
Mobilize your workforce!