How to Grow a Plumbing Business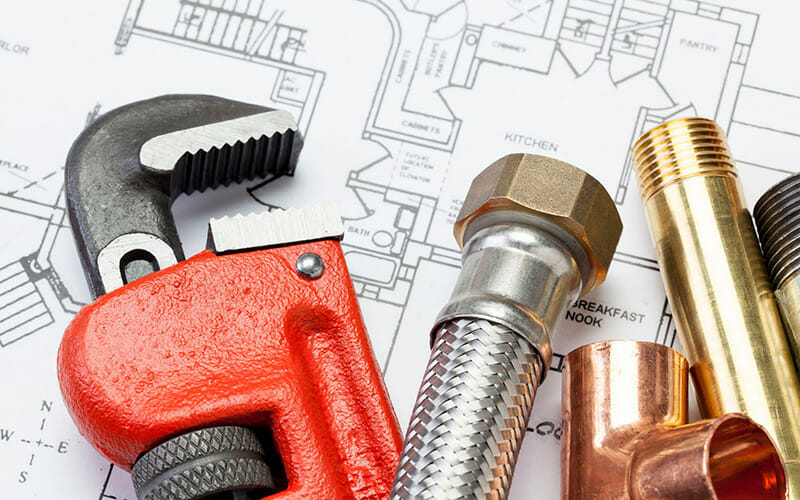 Growing a strong client base is very important on how to grow a plumbing business. When you first start your business, the most important thing is to provide great service and quality work. But if this alone isn't enough for customers then it's time find out what they want by doing some research on social media platforms or asking around town!
What are your long-term goals? Do you know the current trends in the plumbing industry? If you want to grow and maintain a stable clientele, it's important that they be well thought out. The best way is by thinking of how we can continue doing so after the initial boost in visibility or traffic from an event like this one! There might not always seem like there'll ever come up with another opportunity but believe it - something will pop up eventually. There are several ways to help with this and here's just a few:
Understanding the Plumbing Industry
Trends and Changes
Staying on top of the trends and changes in the plumbing industry is essential for growth. Is there a shift towards eco-friendly solutions? Are customers more inclined to book services online now? Keep these factors in mind and adapt accordingly to meet the current demands of the market.
Identifying Your Target Audience
Do you cater to residential customers, commercial businesses, or both? Understanding your audience's needs and preferences is paramount in providing the services they require and growing your business in the process.
Grow Plumbing Businesses by Networking
When it comes down to the nitty gritty, networking is essential for any business. Not only does connecting with other plumbing professionals help your bottom line but also can be a deciding factor in whether or not you're successful! The key thing about making connections isn't just finding someone who knows YOU-it should always stay focused on building relationships so that their referral potential stays high as well.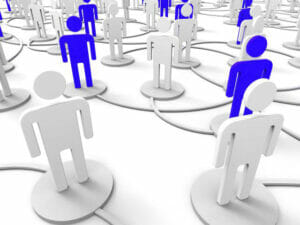 Here are some ideas to try:
Trade shows can be an excellent opportunity to meet new clients and other owners. Renting out space at the event will not only help you catch their attention but also give it some much-needed energy! You could even try organizing contests for free plumbing services - who knows, maybe this'll bring your day more joy than anything else!
Joining an association is a great way to stay up-to date on all of the happenings in your community and meet new people. Associations have related resources that can help businesses like yours get more information about how they work, or where best place find them locally - so don't miss out!
Volunteering is a great way to build your reputation and get some cheap advertising. Throw on one of our branded T-shirts while you're at it!
Offer incentives for referrals
Word of mouth is the best advertising and companies know that referrals generate more revenue and how to grow plumbing businesses. This is a great idea! You could offer discounts to customers who send new opportunities your way.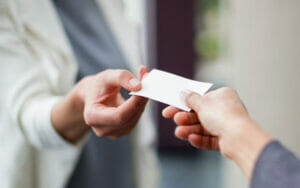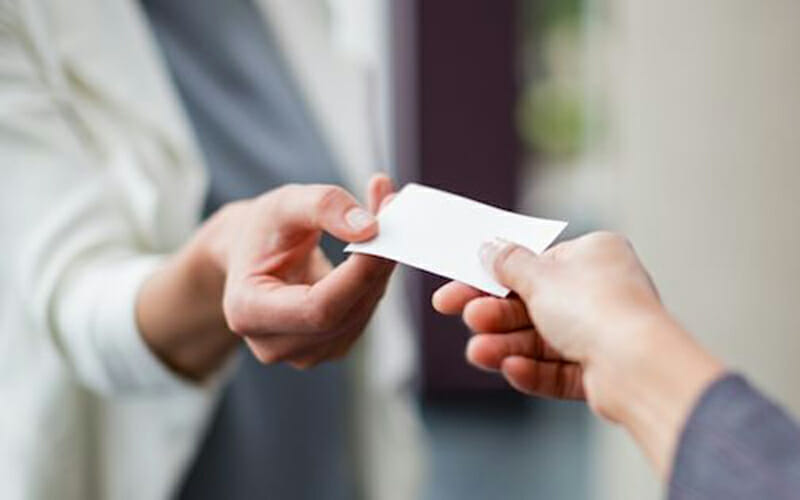 We know that at first glance it may seem expensive, but as soon you start paying your dues and getting those incentives like bonuses or gifts from the company; then over time these will really add up. People love giving referrals which means more money coming into THE Company!
Keeping track of your referral customers can be easy with the help from plumbing software. With this new system, you will be able to see who referred them and how many jobs have been completed. You won't miss out on any opportunities because of missed follow-up conversations that may lead towards future sales!
Stay competitive when bidding on plumbing jobs.
Your clients depend on you to keep their homes flowing freely with high-quality plumbing service and plumbing tools. So, when it comes down the task of providing them this essential function in life don't cut corners - go above and beyond for each one so that they can share tales about all your hard work!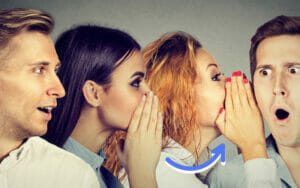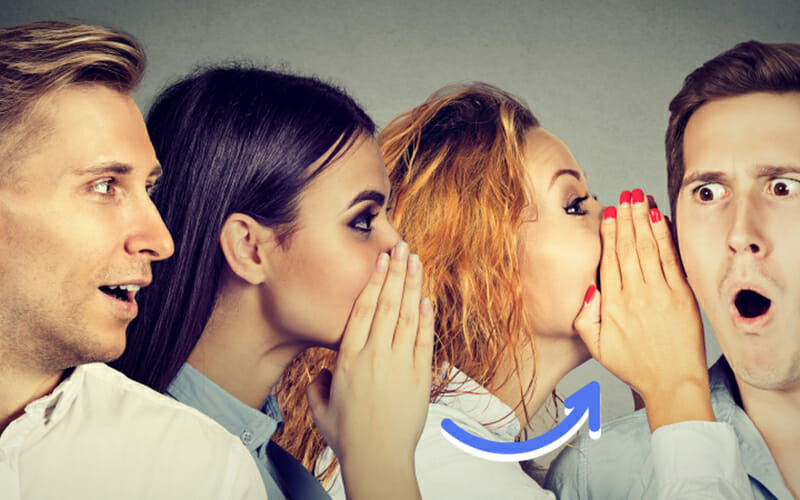 Knock on doors
Knocking on doors in the evenings is a great way to connect with people and get your name out there. But be respectful if they're not home - look for posted signs!
If no one is home, make sure to leave behind a brochure or card with your contact information so that when someone needs an awesome plumber like yourself, you'll be "top of mind".
Collaborating with Local Businesses
Establishing partnerships with local businesses can bring mutual benefits. These relationships can lead to referrals, which can significantly increase your customer base.
Joining forces with other companies is a win-win and how to grow plumbing businesses. However, if there are any issues regarding quality control or safety concerns don't hesitate putting those worries behind yourself by choosing wisely when partnering up. The wrong partnership can cost more time and money than it's worth so be careful who is on your team!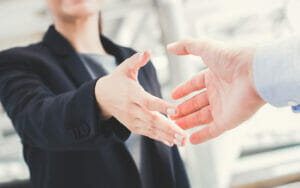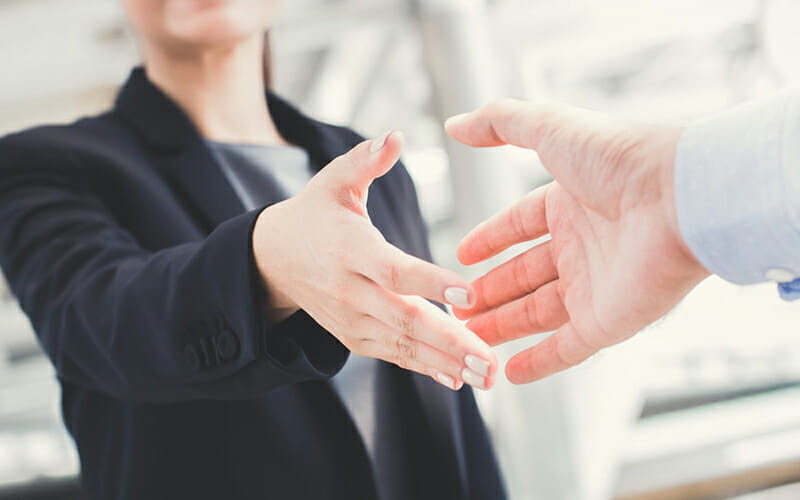 There are many ways to build partnerships with other organizations to help grow a plumbing business. For example, a HVAC company can refer you and vice versa! Especially if they are using HVAC software to run their business.
Use available free tools to make you look more professional to potential partners such as a free plumbing invoice template as well as research how ideas on a plumbing van setup.
Utilizing Online Marketing Strategies
SEO for Plumbing Businesses
A strong online presence is a must in today's digital world. Harness the power of search engine optimization (SEO), particularly local SEO, to appear in local searches by potential customers.
Social Media Marketing
Being active on social media allows you to engage with customers on a more personal level, share valuable content, and promote your services effectively.
Stretch your advertising dollar
Your plumbing marketing message is the most important part of growth. With a little work, you can get it out on a shoestring budget and make sure that people know what makes you different from all other companies in this industry or sector! Here are some tips:
Hang posters in local stores and community centers.
Print t-shirts with your brand to handout as gifts.
Keep your email address book up-to date with the latest promotions and offers. Send out emails that people might find interesting like discounts or special campaigns, so you can increase chances of getting a response from those on this list!
Set up a free Google My Business account.
By turning your employees into brand ambassadors, you can help promote the company and show off what it has to offer.
Email marketing
Run a Facebook ad campaign.
For more ideas on advertising on a budget and how to grow a plumbing business visit our post Increase Business Revenue From Customers