How To Grow Your Cleaning Business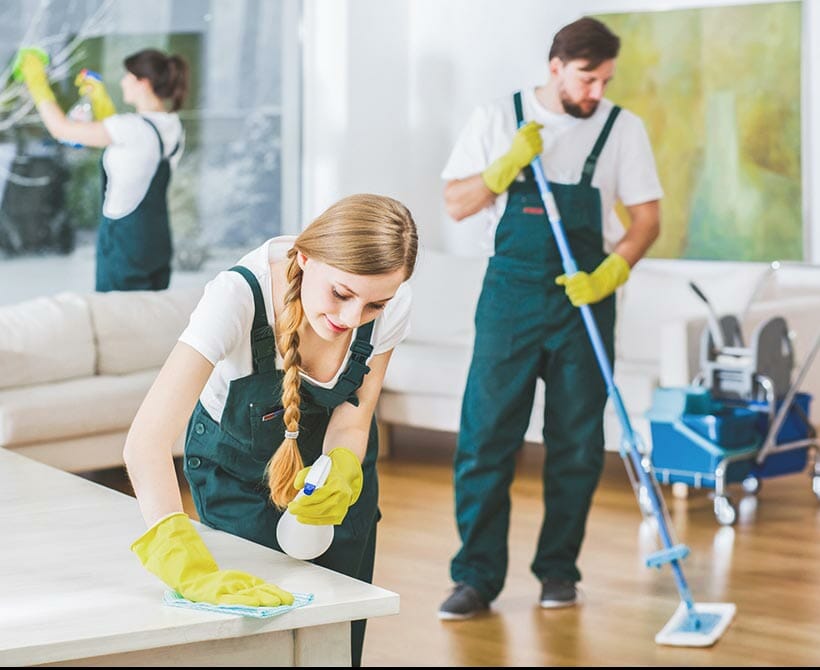 Building a strong client base is very important to grow your cleaning business fast. There are many steps to take in order get started, but simply providing great service and quality work isn't enough on its own! A little research can make this process easier - plus it gives you some ideas about how best build your reputation as an expert professional who always delivers results that will leave customers satisfied from the start!
The best way to grow your client base is by thinking about how you can continue doing so after the initial boost. Also, make sure you research how much to charge for house cleaning.  There are many different ideas for ways that will help with this and here's just a few!
Grow your Cleaning Business Network
Networking is an essential part of any business and can be the deciding factor between success or failure. The key to networking isn't just finding someone you know, but also making sure they know who YOU are so that their referral potential stays high!
Here are some things you can try: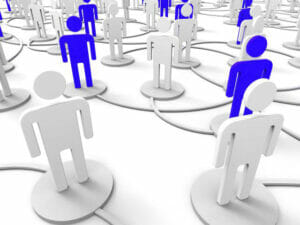 Trade shows are a fantastic opportunity to meet new clients and other owners. Renting an area at the show can really help you catch their attention, as well! You could even try having some fun by offering contests for free cleaning packages! It might just bring your day way more joy than anything else!

Joining an association is a great way to meet people in your community and keep up on what's happening around you. Associations frequently have related resources that can help businesses like yours get more information about how they work, or where best to find them locally - so don't miss out!

Volunteering or contributing at community events is a great way to build your reputation while helping out and getting some cheap advertising. If you have time, throw on one of your company T-shirts!
Offer incentives for referrals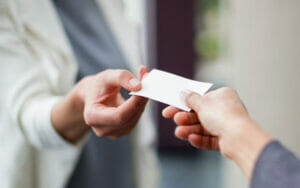 You know what they say about word of mouth being the best advertising? It's true! Big companies have long known that a referral program is an excellent way to grow your customer base. This works for almost any business!
Also, depending on your specific industry, make to now how to price. For example, make sure you know how to bid commercial window cleaning
A great idea would be offering discounts on if customers send new opportunities YOUR way. While it may seem expensive at first glance, over time these incentives will pay off bigtime because people love giving referrals which means more money coming into THE company.
Keeping track of your referral customers can be easy with the help from tools such as cleaning business software or software for maids. You'll know who referred them and how many jobs have been completed, so you won't miss out on any opportunities to grow, upsell or engage in follow-up conversations that may lead toward future business!
Maintaining a high level of service is essential to keep your clients happy and coming back for more and grow. If you've done good work, try going above and beyond when addressing their needs so that they will tell others about the great experience they had with you!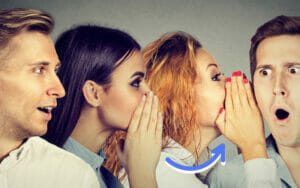 Knocking on doors in the evening is a great way to create face-to-face contact and leave an impression. Try to canvas in the evenings when you know people are home so you can get your name out there, but be respectful if it's not wanted - look for posted signs for private property!
If they're not there, make sure to leave behind a brochure or card handy so that when someone needs an awesome cleaner like yourself-you'll be "top of mind".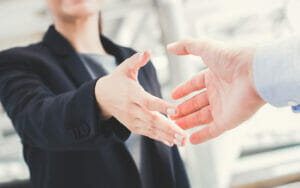 There are many ways to build partnerships with other organizations to grow your cleaning business. For example, a window washing company can refer you and vice versa!
Other good options include companies utilizing software for carpet cleaning, lawn care software, software for window cleaning and plenty more.
Partnering with other companies to provide services is beneficial to you and your customers. You save them the hassle of finding someone new, while also vouching over all parties involved in order make things easy on everyone! Make sure though that if there are any issues regarding quality control or safety concerns. Don't hesitate putting those worries behind yourself by choosing wisely when partnering up.
With the right marketing strategy, you can get your message out fast on a shoestring budget. Here are some tips:
Put up posters in local stores and community centers.
Print company t-shirts to handout as gifts.
Send out emails that people might find interesting like discounts or special offers.
Create a free Google My Business account.
Turn your employees into brand ambassadors to help promote you.
Email marketing
Run a Facebook ad campaign.
For more ideas on advertising on a budget and how to grow your cleaning business visit our post Increase Business Revenue From Customers