It seems like an obvious business win to improve how you manage and deliver service. What's not so obvious is how to go about it. Where do you start? What technology do you use? What processes do you change?
Every company has its own problems and strengths, but most global service organizations have similar challenges.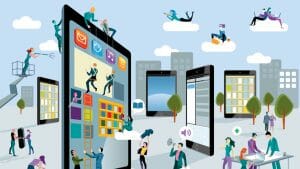 The biggest one is fragmentation. This is caused by how service functions are created over the years to respond to market needs. Furthermore, acquisitions add more service departments and locations. A growing hodgepodge of people, processes, and technology operating as independent silos ensues.
If you manage all or part of a global service organization, you know the negative impact on service efficiency and quality this can cause.
This negative impact is especially true in today's business climate where great emphasis is placed on the service organization winning market share, increasing revenue and profitability, and boosting customer value for the benefit of the brand and shareholders. Research from The Service Council validates the growing expectations placed on service, stating that "most organizations expect an increase in service revenues over the next 12 months."
You can't meet these revenue expectations or rise to the challenges of global service with fragmented functions and geographically targeted tactics that threaten efficiency, productivity, and overall performance.Innovative global leaders understand this and are addressing service functions strategically. Take Ingersoll Rand, known by such brands as Trane, Thermo King, and Club Car. Innovation is central to their business and how they approach service.
In a recent interview, Anthony Smith, Vice President of Information Technology at Trane and Thermo King, explains it this way: "Service is critical to the whole lifecycle of our products, but really for the expectation of the benefits our customer is looking for."
Trane is ensuring greater customer value by providing their service technicians and consumers with accurate and timely service information. Another leader known for innovation is EMC. The company's "customer first" culture is at the core of their service difference and is a vital component of the company's growth strategy."
High quality of service is a primary reason customers prefer us," says David Matson, Principal Offer Marketing Manager at EMC. "But we never want to get complacent. That's why we've worked so hard to transform our service processes for the better."How is your company leading by example in service?