How to Start a Cleaning Business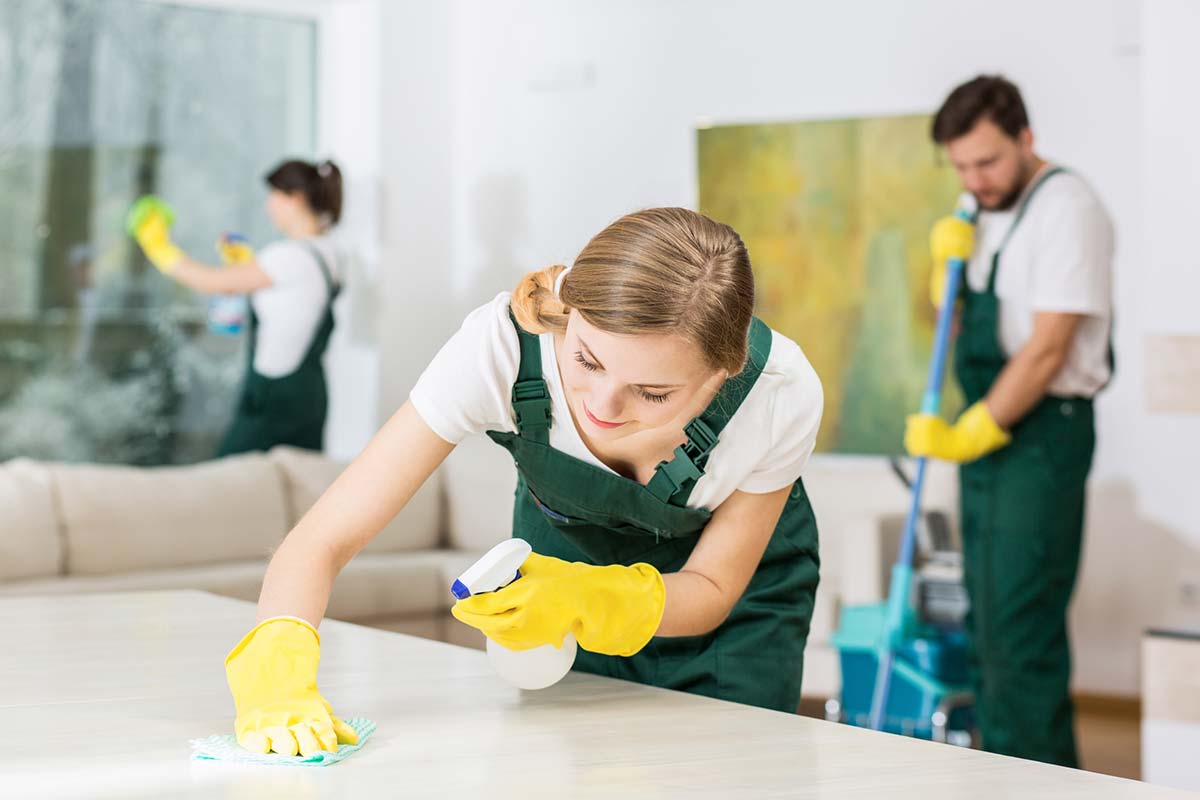 Starting a cleaning business is one of the best ways to make some extra money while also providing your clients with high-quality service. There are many benefits that come along, like being able earn on your own time and stay flexible enough for when they need it most! If this sounds intriguing or you want more information about what steps must first be taken before getting started as an entrepreneur then keep reading below…
1. Choose your cleaning services to offer
Here are some types of cleaning services your business might offer:
Basic cleaning
Deep cleaning
Spring cleaning
Move-out cleaning
New home or construction cleaning
Residential or commercial
Consider looking at your competitor's websites to see what they're offering. This will show you which services are missing in the market and which ones could be offered or used as inspiration for future business decisions! Start small with just a few options, then offer more options as your business grows. This way it's easier when deciding how much inventory of supplies to keep in stock. Visit our article on types of cleaning services to help you decide.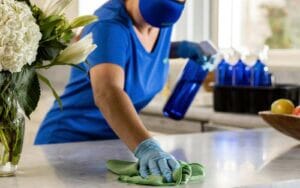 2. Create a budget for your cleaning business
You'll need to determine a reasonable budget to start cleaning business, including the replacement of products and equipment as necessary. Factor hiring costs into this equation if you outsource labor but also keep in mind that taxes are important expenses to track along with insurance coverage.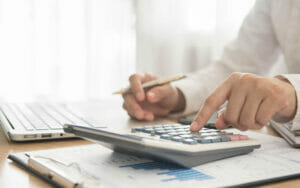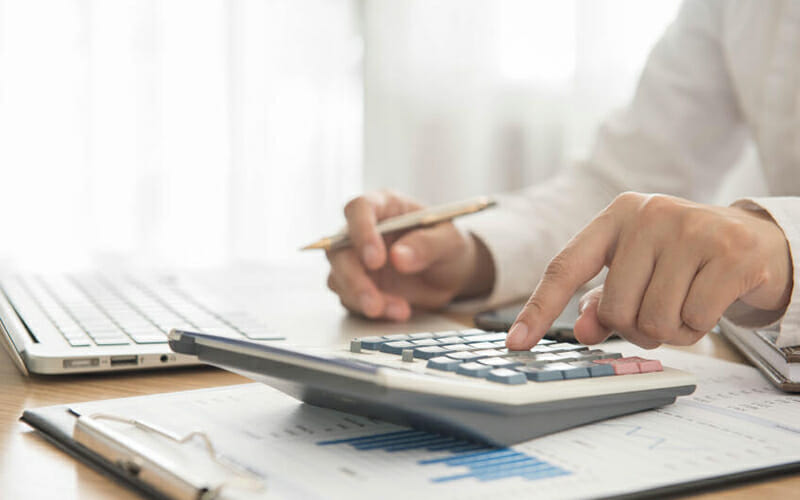 Expect to initially spend $1,000 up front to start cleaning business with a handful of needed purchases. Startup costs will vary depending on how much these items cost in your area:
License and registration: $100 - 400/year
Cleaning insurance: $400/year
Initial Equipment: $100 for an average vacuum and supplies
Initial Marketing: $150 for a basic website and business cards
To be successful in any business, it is important to have a business plan for the long-term. Consider paying yourself an hourly wage and calculate estimated taxes so you can prepare your budget accordingly for growth including tools like maid service software. Neglecting this could lead towards rapid end to your business!
3. Choose a brand name for your cleaning company
The first step is establishing a cleaning business name and brand. You can use your name or an interesting nickname, start with something based on where you live and what products you offer, e.g., residential vs commercial. Take it one step further by creating cute phrases that describe who you are as "brand" of this new venture into professional cleaning!
While choosing your brand name it is important to consider the availability of a domain name for your website. Surprisingly, this can be challenging since many domain names are already taken.
Although there are many domain registration companies available, Wix and Go Daddy offer some of the most affordable prices for their services. They also have customizable website building tools which will make your site stand-out from other competitors!
4. Setup insurance, licensing and registration to start cleaning business
To start cleaning business, you'll need to decide on the structure. The two most common options for business structure are sole proprietor or partnerships.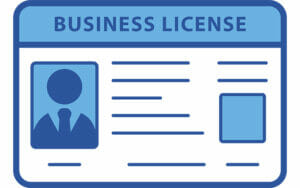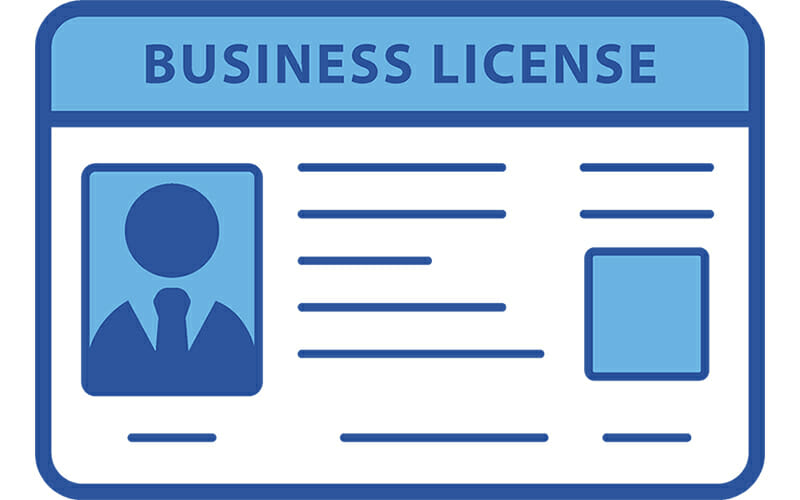 Sole Proprietorship - If you're looking for a way to start cleaning business with minimal risk and give yourself total control, then the sole proprietorship might be right up your alley. However there are still many downsides when running this type of company; such as not being able protect any assets from financial ruin if things go wrong entrepreneurially speaking!
Limited Liability Company (LLC) - liability is reduced by using an LLC, which puts company assets at risk instead of just your own.
You may be required to purchase business insurance depending on your state and local laws. Working in someone's home can never be certain that everything will go as planned, so it is highly recommended to invest now with policies like this which could help cover both parties damages should anything happen!
5. Price your cleaning services
It's time to choose your pricing structure. Charge for services using:
Hourly rate
Flat rate
Room rate
Square foot rate
Specialty rate
Using that structure, figure out how much a job will cost by:
Calculating your labor hours
Calculating labor cost with workers (if you have any yet)
Adding payroll expenses, overhead, and other fees
Factoring in profit margin
Adding any required taxes
Also, take a look at our article how much to charge for house cleaning
6. Get cleaning supplies and equipment
In order to have a successful business you need the right tools. So before starting out on a residential cleaning project, make sure that you have the appropriate supplies and equipment with you! Also, consider using eco-friendly cleaning supplies.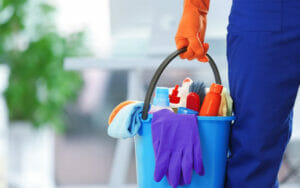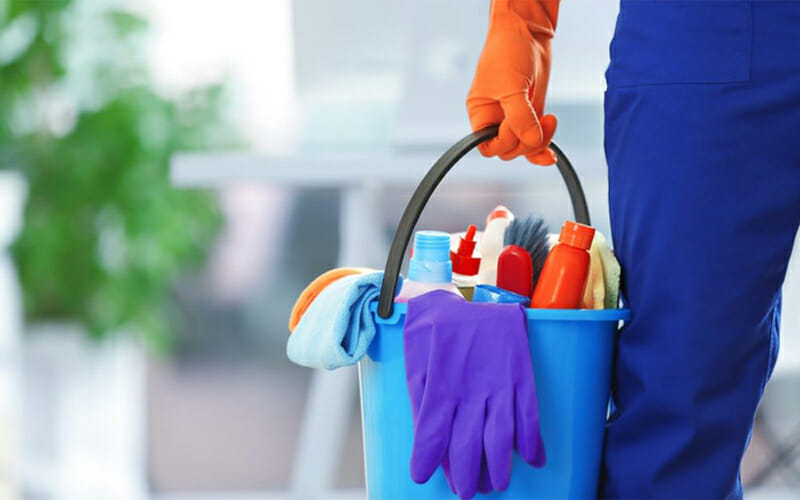 The cost and amount of supplies you need to operate depends entirely on the services you offer and how many clients you have. If you're cleaning a handful of private residences each week, you can buy supplies in bulk at retailers like Sam's Club or Costco. Here's a sample checklist of cleaning supplies you might need:
Extendable pole
Vacuum cleaner
Broom and dustpan
Mop and bucket
Bleach or disinfectant
All-purpose cleaners
Soap scum removal cleaner
Toilet cleaner
Glass cleaner
Face masks
Rubber or latex gloves
Trash bags
Paper towels
Sponges
Cleaning towels or rags
Microfiber cloths
Scrubbing brushes
Duster
Spray bottle
It's vital to market your new business if you want it succeed. You'll be competing with other cleaning companies for visibility and potential customers, but don't let that discourage! There are lots of ways marketing can work its magic on a tight budget- some which may even require no investment at all from an already cash poor company like yours.
7. Market your cleaning business and get your first customers
With new marketing technologies, it's easier than ever before for small businesses to reach out and connect with customers. From online advertising platforms like Facebook or Twitter that allow you to post articles and photos related solely based on interests. Digital flyers which can be downloaded onto smart phones so they're always accessible no matter where someone is. There really isn't any limit!
When you have a steady clientele, it's time to sign up for one of the many platforms such as Care.com, TaskRabbit, or Handy that connect your business to potential clients. These sites offer valuable reviews and can give you an edge in today's competitive market!
Also, take a look at our recent article How To Grow Your Cleaning Business
8. Setup accounting to manage your cashflow
Having your business bank account setup with a separate balance from personal assets is important for keeping track of cash flow.
Choose accounting software to do your bookkeeping. Several options are available but QuickBooks is most popular.
It is important to track of your expenses and income so you can report accurately when it comes time for tax filing. There are many tools available to integrate with QuickBooks, which will help manage operations as the business grows with ease!
Creating an expense budget that is tailored to your needs can help you avoid overspending. You may find yourself making purchases without realizing how much it will cost until the end of each month, so creating this type of plan ahead helps keep things under control!
You can decide what you'll be paid, then set up an automatic bi-weekly withdrawal so that your paycheck is always ready and waiting for when it's time to collect.
9. Hire and train cleaners as you can grow
The demands of work can be overwhelming. That's when it's time to hire help! Make sure to learn how to hire employees for cleaning businesses.
The details of a person's role should be clear and concise in order not to create any confusion on expectations for both parties.
To find your next great hire, start by determining what they need from a job and then connect the dots!
Post an online job ad that draws attention with an eye-catching title and description of the responsibilities. In addition, be sure to mention any other requirements for applicants who want this position!
Narrow down the list of applicants to who you feel are the strongest candidates.
Hire the person you feel will do a great job and be an excellent fit for your company.
10. Get Organized
You can gradually take on more work and new customers as you get accustomed to the job. As long as your business is organized with Cleaning Software, it will be easy to grow with minimal costs in time or money! These are a few examples how Bella FSM can help you achieve this:
Customer Management - With Bella FSM, you can keep your work and personal life in order. Manage all communications from one central location with an easy-to use interface that is compatible on any device!
Quoting / Estimating - Generate quotes or estimates out in the field or from your office. Set up reminders to capture that business!
Scheduling - Simple scheduling with drag and drop and several calendar views including customizable color codes.
Job Management - Manage jobs at every stage from estimate to job to invoice to paid. The job dashboard provides a real-time view into your business.
Invoicing and Payment - Create invoices as the work is completed and get paid faster.
Accounting - Bella FSM is a great way to manage finances, whether on its own or with QuickBooks. It provides all of the needed features to run a business efficiently and more!
Also, take a look at our new Free Cleaning Estimate Template