How To Start A Lawn Care Business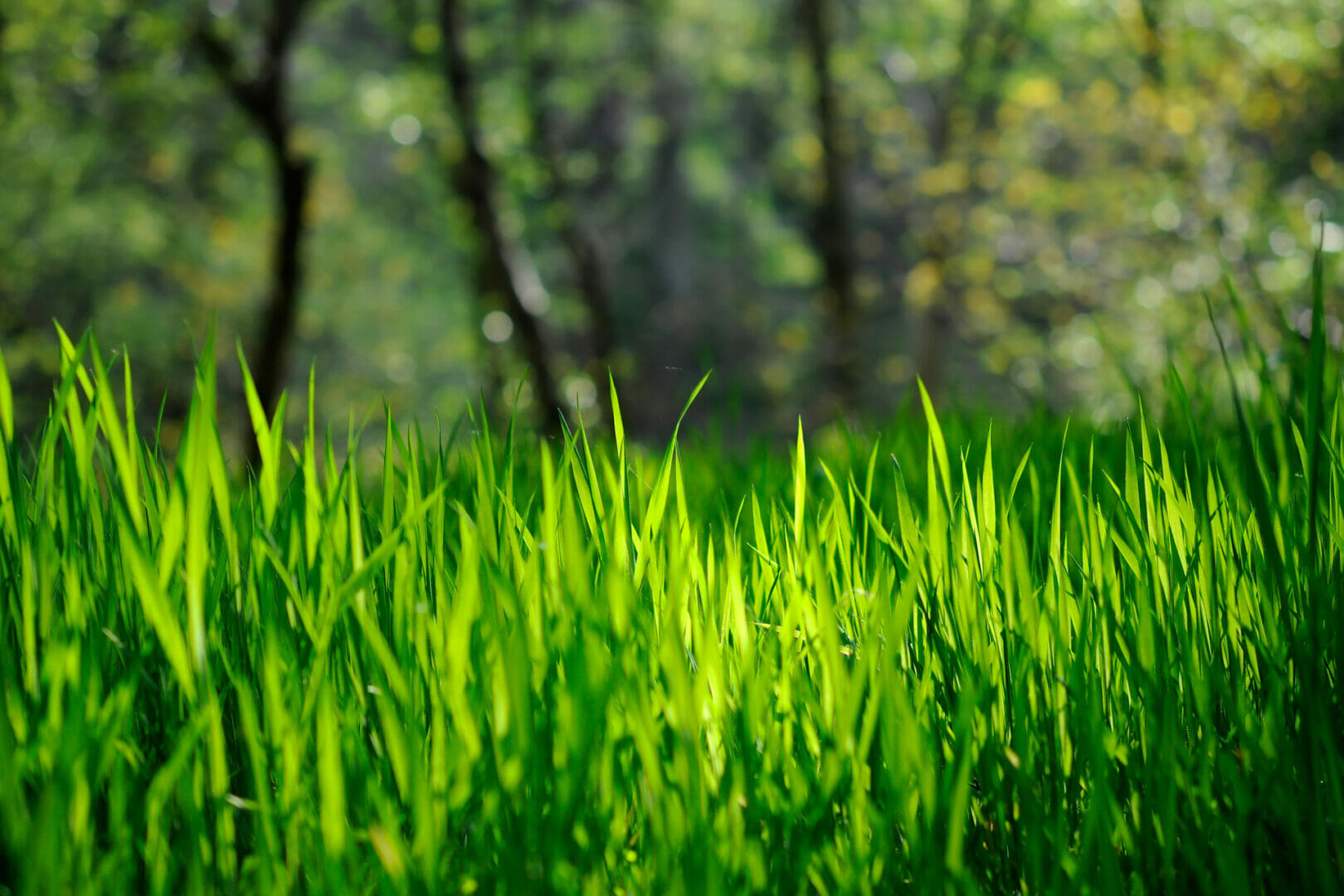 Starting your own lawn care business is an excellent way to start earning more money, managing your own time and have a flexible schedule! The journey from where you are now, to a more fulfilling future begins with one simple step. Keep reading below and learn about the process that will help guide your way!
1. Choose the lawn care services to offer
When you start a new business it can be difficult to know what services to offer and what your costs are going to be. You may just need one tool for mowing, but other services will require specialized equipment such as edger's and trimmers! In addition to mowing, consider offering the following services: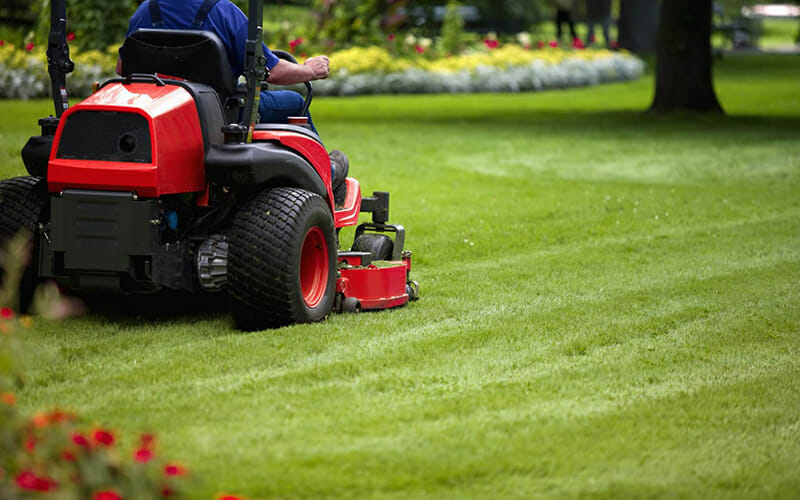 Sale of fertilizer, insecticide, and other lawn care products directly to clients
Weeding, mulching, and other gardening work
Lawn installation
Planting native species and pollinators in and alongside grass lawns
Seasonal services (snow removal in the winter, raking leaves in the fall)
The landscaping industry is always in need of professionals who are willing to go above and beyond for their customers. If you have experience with green practices, like sustainable landscaping techniques or organic fertilizers that can help keep soil healthy while increasing its fertility levels; this may be something worth mentioning when competing against other lawn care companies near your area because it could make them more appealing than others!
2. Create a budget for your lawn care business
When first starting, one of the first things that need to be considered is a budget and learning
how to create a small business plan
. You'll want an estimate for how much money will actually come into your company and what expenses should go out accordingly so it doesn't exceed this figure or fall short if there aren't enough funds available at all when considering everything involved in starting up shop from scratch!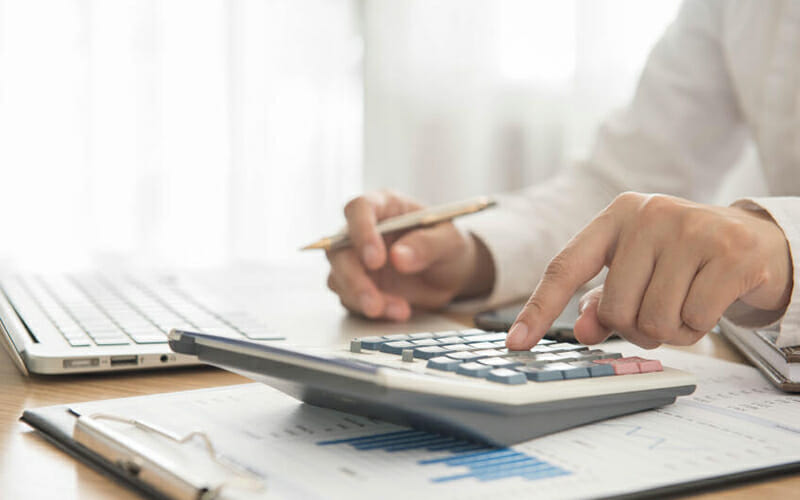 Start up costs will vary depending on what services you plan to offer. Expect to initially spend a minimum of $1,000 - $5,000 up front to start your lawn care company with several needed purchases. Below are some examples to give you an idea:
License and registration: $100 - 400/year
Lawn Care insurance: $400/year
Initial Marketing: $150 for business cards and a basic website
Truck: $5,000 - $10,000 (or more)
Trailer: $1,000
Commercial grade lawn mower: $5,000 - $8,000
Other equipment: $1,000
As a small business owner, one of your most important tasks is preparing for the long-term. You should pay yourself an hourly wage and calculate estimated taxes so that you can plan accordingly when it comes time to grow! Neglecting this could lead towards rapid end with no opportunity left in sight!
3. Choose a brand name for your lawn care company
The first step to establishing a lawn care business is choosing the right brand. Start with something based on where you live and what products you offer, e.g., residential vs commercial. Take it one step further by creating a phrase that describe who you are as "brand" of this new venture into professional lawn care!
There are many domain names available, but not all of them may be suitable for your brand. It is important to consider the availability and suitability before making a decision on what you want as soon as possible!
4. Licensing, registration and insurance for your business
In order to ensure that the name you choose is not currently being used by another company, it's important for a trademark registration certificate and appropriate government documentation. Your state law will determine what these requirements are in terms of both fees (if any).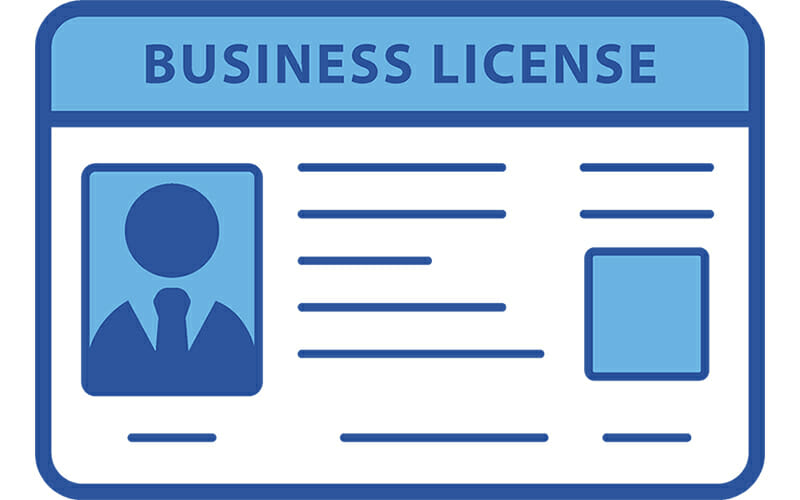 You'll need to decide on the right business structure and the two most common options are:
Sole Proprietorship - A sole proprietorship will give you complete control of your company and is typically cheaper. However, if you're not able to make a profit from your business it puts all of its assets at risk.
Limited Liability Company (LLC) - An LLC reduces your personal liability and instead puts all of its assets at risk.
Business insurance is a must-have for any company owner. This type of coverage will protect you and your assets in case something goes wrong, especially when working on someone else's property!
5. Price your lawn care services
Determining how much to charge for your lawn care services can feel like trying sawing through rock. Luckily, this is a problem that's easily solved! Consider these things when setting pricing: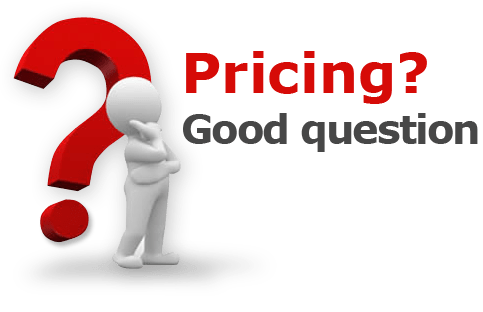 Knowing who your target customers are can help you decide how to price. Residential clients may be more sensitive about the cost of services, while commercial ones might tolerate paying higher rates.
In order to set a fair price for your service, it is important that you understand the market and what other companies offer. Find out how much they are charging for similar services as yours so there isn't too big of an difference between them!
Will you charge per hour or flat rate? Again, this is where market research can be helpful. Many clients prefer to be quoted a flat rate for lawn care services, since that helps them prepare for the final bill. Of course, you can base that flat rate on the hourly rate you need to be profitable
No matter how much you love your lawn care business, it's always a good idea to consider all of the costs involved in running such an enterprise. You'll need things like taxes and insurance for example, these are necessary items that every business has but they can be expensive depending on what state or area you live!
Making money is important, but the goal isn't just to break even. The key factor in running a successful business lies with how much you're making and what your profits percentage looks like each month! With some extra set aside every paycheck for yourself (and any unexpected costs) this will help ensure long term success while still being profitable enough so that way it can grow over time too.
6. Get lawn care supplies and equipment
The key to success in this business is having the right tools for your job. For a successful lawn care project, make sure that you have all of your supplies and equipment ready before starting! Suppliers like Home Depot and Lowes are terrific stores to find these items.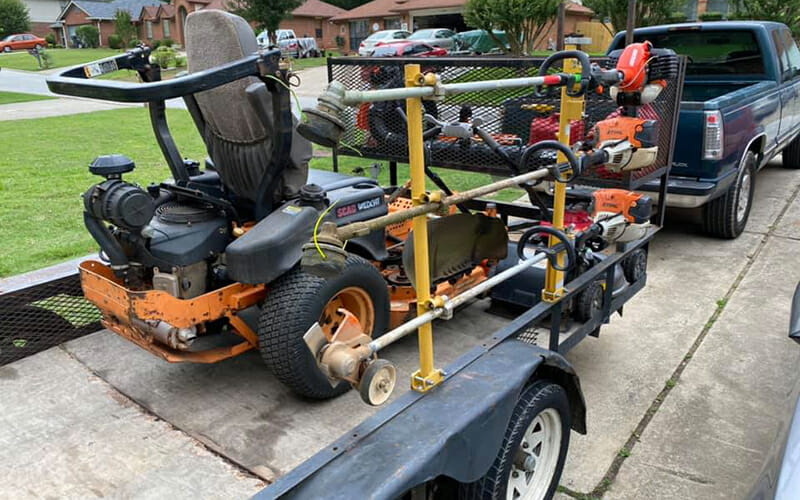 The cost of your operations will depend entirely on the services you offer and how many clients there are. Here's a sample checklist of supplies and equipment you might need to get started:
Safety ear muffs
Gardening gloves
Gas cans
Lawn bags
Mower
Edger
String trimmer
Leaf blower
Mowing goggles
You'll need a truck or trailer to transport your equipment from place-to-place. If you don't have one, invest in some wheels and get protected with commercial auto insurance!
7. Market your lawn care business and get your first customers
It's time to start your own landscape company! marketing will be one of the most important aspects. You'll need a good social media following, tons on customer testimonials and reviews from happy customers who love their work as much as you do-but don't forget about investing in some advertising too because without it there is no way that people are going know about what kind great service provider like yourself has offer them...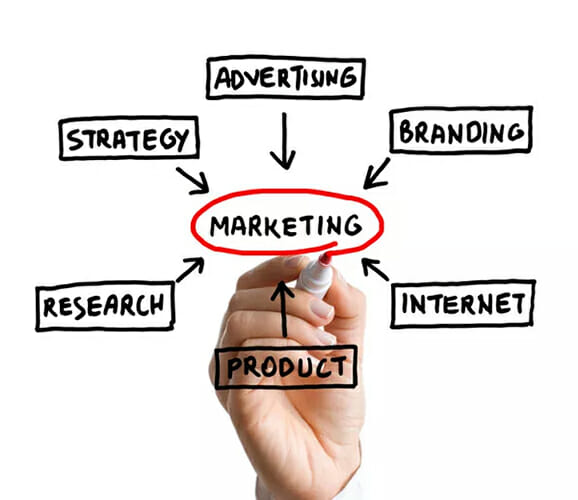 By using a variety of methods, you can promote and increase business revenue. You might also want to invest in digital marketing by creating an account on social media sites like Facebook or Twitter where users see your stories and photos related specifically to customers who are interested in what you have to offer!
Once you have an established roster of clients, you can sign up for a platform like Care.com, TaskRabbit, or Handy to make it easier for clients to find your business. With customer reviews and a registered business, you'll have an easier time establishing your online presence.
8. Accounting and cashflow management
Having a business bank account will allow you to accept payments and monitor cash flow separately from your personal assets.
Select an accounting software application to do your bookkeeping. There are many options but QuickBooks is most popular.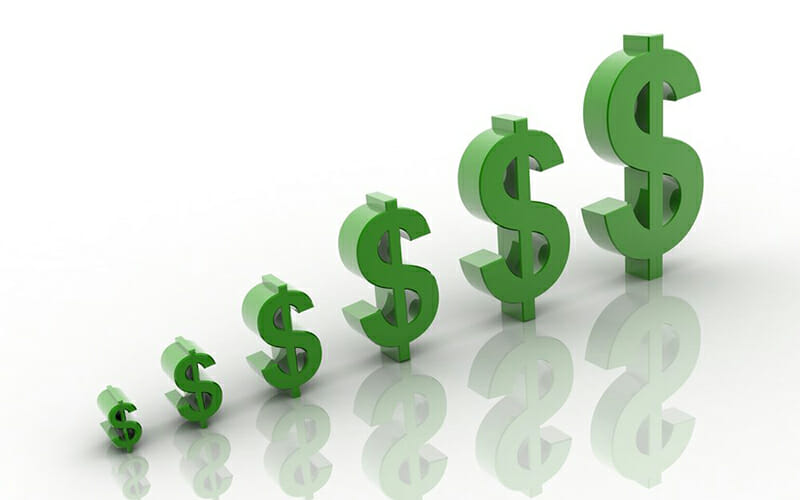 When it comes time to file your taxes, make sure you are accurately reporting all of the income and expenses that have come into play. There are several tools to integrate with QuickBooks to consider and help manage your start up business.
When you know how much money is going to spend on unnecessary items, it's easy not overspend. Setting up an expense budget in advance can help keep things under control and prevent any surprises at month end!
9. Hire and train workers as you can grow
The demands of work can be exhausting and when you're feeling overwhelmed, it's time to hire help!
What kind of person do you want to bring on as your next employee? What are their strengths and weaknesses, what can they offer the company that is different from other people in similar positions with varying backgrounds or experiences. This will help determine where such individuals might be found online.
The best way to find a perfect match is by advertising in online hiring websites that cover the entire process from start-to finish. Keep your ad clear, honest and professional - this will attract those looking for exactly what you need!
Create a short list of the top applications you received.
It's important to hire the person that will do a good job and be successful within your company.
Growing a successful business is easy when you have an organized team! It's not ideal to take on too much at once, but gradually adding more clients and responsibilities will make your transition easier. You'll find that as longs as the tasks are broken down into smaller chunks over time they can be handled without any major hiccups or problems - just like my own growth journey with this company has been so far! These are a few examples how Bella FSM can help you accomplish this:
Customer Management - With Bella FSM, you can manage all of your customer relationship management tasks in one place. You'll even be able to access it from anywhere at anytime with an internet connection!
Quoting / Estimating - We know how important it is to get quotes and estimates for your customers. That's why we give you the tools, so that all of those sales can go through quickly!
Scheduling - Easy scheduling with a drag and drop calendar and multiple calendar views with color coding options.
Job Management - Manage jobs at every stage from estimate to paid. The job dashboard provides a real-time view into your business.
Invoicing and Payment - Invoice clients as some as the work is complete and get paid quickly.
Accounting -The accounting features offered by Bella FSM allow you to manage your finances in an effective and efficient manner with the option to integrate with QuickBooks.