Starting a Carpet Cleaning Business in 9 Easy Steps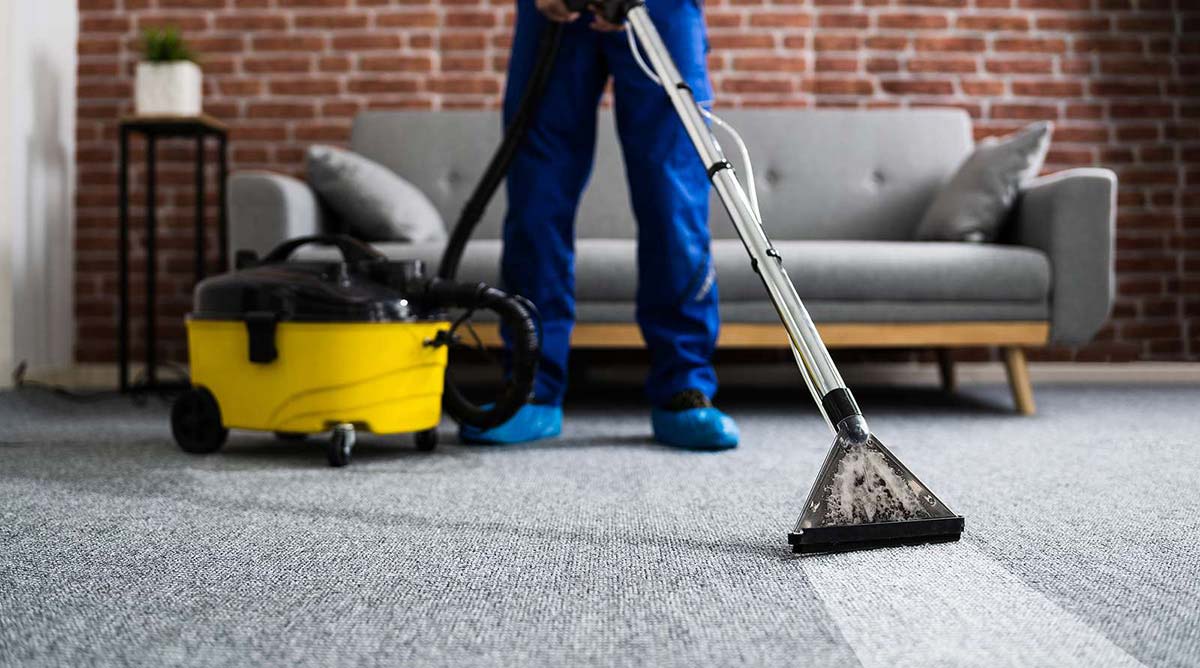 Thinking of starting your own carpet cleaning business? Good idea! This industry is always in demand. However, getting started can seem daunting. Fear not, we'll guide you through the process in simple, manageable steps.
In this article, we will provide a step-by-step guide to starting a carpet cleaning business. We'll cover everything from choosing a name and securing financing to marketing your services and building a customer base.
1. Choose a Carpet Business Name and Structure
The first step in starting a carpet cleaning business is to
choose a name
and decide on a structure. A name should be unique, memorable, and easy to pronounce, and it should reflect the type of services you will be offering.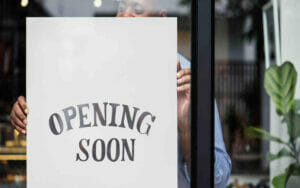 Some options for structures include a sole proprietorship, partnership, limited liability company (LLC), or corporation. Each type of structure has its own advantages and disadvantages, so it's important to research and choose the one that best fits your needs and goals.
Sole Proprietorship - A sole proprietorship is a type of business that is owned and run by a single individual. It is the simplest and most common type of business structure, and it is easy to set up and dissolve. The owner is personally responsible for all aspects of the business, including debts, losses, and liabilities. There is no legal distinction between the owner and the business. The owner is personally liable for any business debts or obligations. Sole proprietorships are often small businesses, such as freelance businesses or small retail shops.
Limited Liability Company - A Limited Liability Company (LLC) is a type of business structure that combines the liability protection of a corporation with the tax benefits of a partnership. LLCs are popular because they offer the owners (called "members") limited liability protection. This means that their personal assets (such as homes, cars, and savings) are generally not at risk if the LLC is sued or goes bankrupt. LLCs are also flexible in terms of management and taxation, as they can be managed by their members or by appointed managers. They can choose to be taxed as a partnership, corporation, or sole proprietorship (depending on the number of members and the tax preferences of the members).
2. Obtain the necessary licenses and permits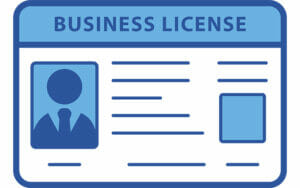 In order to operate a carpet cleaning business legally, you will need to obtain the necessary licenses and permits. This may include a license, a sales tax permit, and a zoning permit, among others. The requirements for licenses and permits vary by location, so it's important to research and follow the specific rules and regulations in your area.
Starting a carpet cleaning business will likely require some initial investment in equipment, supplies, and marketing. Depending on the scale of your organization, this could be a significant amount of money. There are several options for securing financing, including taking out a small business loan, using personal savings, or seeking out investors. It's important to carefully consider your options and choose the financing method that makes the most sense for your company.
To be successful in any venture, it is important to have a business plan for the long-term. Review our profit margin calculator to make sure you are making money. Consider paying yourself an hourly wage and calculate estimated taxes so you can prepare your budget accordingly for growth including tools like software for carpet cleaning companies. Neglecting this could lead towards rapid end to your company!
4. Choose your target market
One of the key factors in the success of a carpet cleaning business is selecting the right target market. You will want to focus your marketing efforts on a specific group of customers, such as homeowners, businesses, or rental property owners. Identifying your target market will help you tailor your marketing message and choose the right marketing channels to reach your potential customers.
5. Purchase equipment and supplies
Once you have a clear idea of your target market and a plan for financing your organization, it's time to start purchasing equipment and supplies. The specific equipment and supplies you'll need will depend on the type of carpet cleaning services you'll be offering.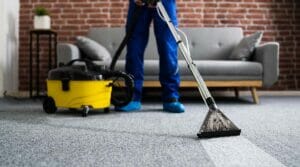 Some common items include:
Carpet cleaning machine
Vacuum cleaner
Cleaning solutions
Protective gear such as gloves and masks
You may also want to consider purchasing or leasing a van or truck to use for transportation and storage of your equipment.
6. Develop a marketing plan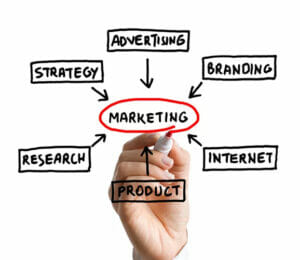 Marketing is a crucial aspect of starting and running a successful carpet cleaning business. Without effective marketing, it will be difficult to attract and retain customers. A marketing plan should outline the specific tactics you'll use to reach your target market, such as direct mail, online advertising, social media, or word-of-mouth referrals.
You should also consider developing a website and creating marketing materials such as brochures and business cards to help promote your company. Creating a business plan will also be very helpful.
Small businesses no longer have to struggle against the odds in their quest for success. With advances in marketing technology, they can now reach out and effectively engage customers like never before. Online advertising platforms like Facebook or Twitter allow posting articles and photos to be created to relate solely based on peoples interests. Going digital with your flyers means they're always within reach! No matter where you are, access to essential information is just a tap away.
When you have a steady clientele, it's time to sign up for one of the many platforms such as Care.com, TaskRabbit, or Handy that connect your company to potential clients.
7. Manage your cashflow with an accounting solution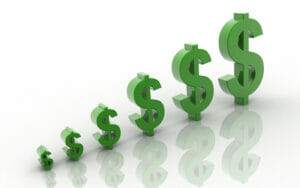 Solid financial management is essential in any business venture, and one key to success lies in having a dedicated bank account that clearly tracks capital flow.
Choosing the right accounting software can be daunting, but QuickBooks enjoys widespread popularity for its user-friendly interface and comprehensive features.
As your business expands, staying on top of income and expenses is essential to ensure seamless tax filing. There are a variety of helpful tools that integrate with QuickBooks. There tools make it easy for you to manage the operations as they become increasingly complex!
For financial security, tailor your expense budget and set a limit on what you can spend each month. Avoiding overspending is made possible by anticipating potential costs ahead of time; this way you can manage expenses when the bills come in at the end of every month.
With an automated bi-weekly withdrawal, you can set the terms and confidently collect your paycheck knowing it's ready when you are.
Building a customer base is crucial to the success of your carpet cleaning business. There are several ways to attract and retain customers. For example, offering competitive pricing, providing excellent customer service, and consistently delivering high-quality results. One effective method for building a customer base is to offer promotional discounts or special deals to new customers, and to request and encourage customer reviews and referrals.
You can gradually take on more work and new customers. As long as your business is organized it will be easy to grow with minimal costs in time or money! Here are a few examples on how to keep organized by using tools like service software:
Customer Management

- Streamline the chaos and make your life easier. From work-related emails to personal messages, have everything in one central hub for easy access on any device. Perfect for organizing a busy lifestyle!

Estimates and Quotes

- Keep on top of that business with a cutting-edge system for creating quotes and estimates in or out the office. Never miss an opportunity. Set up reminders to ensure you're one step ahead!

Scheduling

- Simple drag and drop calendar with multiple views including customizable color codes.

Job Management

- Manage jobs at every stage from estimate to job to invoice to paid. Look for a solution that has a job dashboard which provides a real-time view into your business.

Invoicing and Payment

- Create invoices as the work is completed and get paid faster.

Accounting

- Bella FSM is essential for efficient business financial management. It offers the perfect solution to streamlining operations, whether you opt for QuickBooks integration. Take advantage of all its features and unlock unprecedented success!