If you are looking for the best air duct software, your search just ended!
Air Duct businesses are at their busiest at the start of summers and winters. This is the time for business. Our innovative new air duct cleaning software streamlines your business so that your time is spent doing better, more lucrative things while you leave the automation of business basics to us.
Bella FSM Air Duct Software can help you stay organized without getting overwhelmed with technology or a difficult setup. We provide quick and accurate support services to ensure that your transition to Bella FSM goes smoothly. In fact, Bella manages the software for you while also hosting the servers.
Our Air Duct Software can enable you to spend more time managing your business and less time scheduling.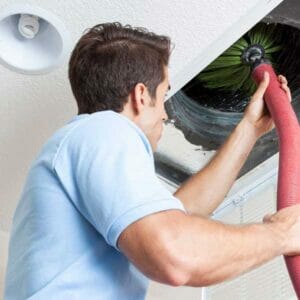 Easy scheduling of your technicians and sales team
Inventory updates at your fingertips
Organize residential or commercial clients
Access your schedule and customer info from anywhere at anytime
Send alerts to subcontractors, customers, and employees
Win more air duct cleaning jobs
Air Duct Software to Mobilize your Organization!
With our online solution, you can take advantage of a customizable and 100% web-based solution to maximize efficiency and ensure customer satisfaction. Enjoy the convenience of accessing the software from any laptop or mobile device while enjoying its benefits!
Empower yourself to run your business with ease and efficiency from any device, anytime. With our platform you can quickly connect customers, employees, vendors and more while tracking jobs, invoicing data & inventory. This gives you the opportunity to focus on growing sales & profits without sacrificing control or oversight.
We are dedicated to your safety with cutting-edge security and advanced data backup capabilities, so you can rest easy knowing that even if something unexpected happens all of your information is safe.
Streamline your Air Duct Business!
Capture customer signatures electronically
Real time access to data anytime anywhere
Invoice and receive payments onsite
Customer history at your finger tips
Immediate communication with the field
Live inventory availability while on site
Create a paperless process and never lose information