Cleaning cars, trucks and other vehicles is a tough business. It involves a lot of planning, pooling of resources and strict vigilance to keep the services running smoothly. With our easy to use, auto fleet washing software, you can keep your customers happy by getting their vehicles back on the road in a quick and effective manner.
Bella FSM Auto Fleet Washing Software puts you in control of everything. It lets you automate tasks, assign staff, email or message clients and remain on top of all business management issues for your business. The scheduling wizard, built into our software, provides one-click access to employee attendance and scheduling.
Learn more about how we do things
As an auto wash business owner, you need to ensure that you are providing the best services to your clients. You need to be in touch with them at all times, and reminding them that it is about time their vehicles made their way to your service!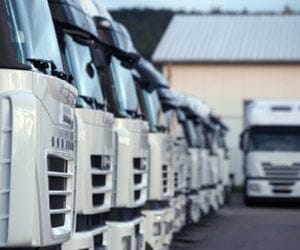 Take the Next Step with Auto Fleet Washing Software
Unlock the ultimate power of efficiency and customer satisfaction with Bella FSM Auto Fleet Washing Software! It's a completely customizable solution that gives you convenient web-based access from any laptop, smartphone or tablet. With our easy log in process featuring devices like iPads, iPhones and Droids at your fingertips, it opens up an array of possibilities to make dispatching jobs simpler plus manage customers, employees vendors invoicing accounting equipment - all without breaking a sweat!
Let us take the technical burdens of managing hardware and software off your plate so you can devote that time to improving operations, increasing sales, and driving greater profits. Plus, all data is protected with cutting-edge security measures plus regular backups - guaranteeing it will never be lost or compromised.
Features
Capture customer signatures electronically
Customer history at your finger tips
Immediate communication with the field
Create a paperless process and never lose information
Benefits
Provide quotes, invoice and receive payments in the field
Marketing and sales reports
Reduce the amount of paper and errors
Access scheduling and customer info from anywhere
Increase workforce productivity with mobile access