Carpet cleaning software from Bella FSM is designed to help businesses that provide carpet cleaning services manage and optimize their operations. Our solution includes a range of features, such as scheduling, dispatch, estimating, invoicing, and inventory management.
Even during the best of times, managing a carpet cleaning business is a time intensive process. It requires careful attention to many details on a daily basis. Carpet Cleaning Business Software is an easy to use customizable solution designed to help manage your company more efficiently.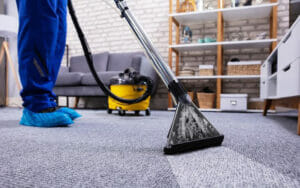 Provide quotes, invoices, and receive payments in the field
Reduce the amount of paper and errors
Access schedule from anywhere at anytime
Increase workforce productivity with mobile access
Easily oversee scheduling, customers, employees, vendors
Carpet Cleaning Software Benefits for your Business
With our robust cloud-based carpet cleaning
scheduling software
, conveniently access and manage your business anytime, anywhere. Easily schedule jobs & dispatch personnel from any device, be it laptop, computer or even a mobile phone! Keep track of customers & jobs, employee availability and invoice directly through the platform! With us taking care of the hardware and software, you'll be free to focus on leading your business towards greater success and prosperity.
Capture customer signatures electronically
Access to your data in the software anytime anywhere
Invoice and receive payments onsite
Immediate communication with the field
Create a paperless process and never lose information
Inventory availability in real time while on site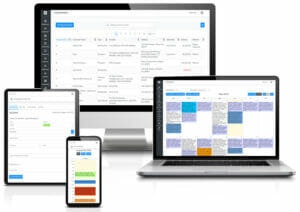 Suggestion on how to use the Carpet Business Software
There are many challenges carpet cleaning companies face. Work may be expected to be done during the day or evenings and weekends.
The biggest challenge is to be diligent about successfully removing spots. To survive in the carpet cleaning industry, several kinds of methods are typically used, such as shampooing, steaming and quick drying.
Here are some suggestions on how to use the software to grow or even help learn how to start a carpet cleaning business:
Schedule appointments and manage your calendar more efficiently. This can help you save time and reduce the risk of double booking.
Create detailed invoices and estimates for your clients. This can help you provide more accurate and professional quotes, and streamline the billing process.
Track your expenses and income. This can help you identify areas where you may be able to save money or increase profitability.
Generate marketing reports and analytics. This can help you better understand your target market and identify opportunities for growth.
Manage your customer relationships and communicate with clients more effectively. This can help you build stronger relationships and encourage repeat business.
Use the software to streamline your business operations and reduce the risk of errors. This can help you improve efficiency and productivity, which can ultimately lead to increased profits.
Overall, the key is to use the software to automate as many tasks as possible, so you can focus on the most important aspects of your carpet cleaning company.