Managing or owning a Chimney Sweep company is a tough job. Chimney Sweep Software can help your businesses in a number of ways. For example, it can help with scheduling and dispatching, invoicing and billing, and tracking customer information and history. It can also help with managing employee information and payroll, and with tracking inventory and supplies.
Overall, our Chimney Sweep Business Software can help to streamline and automate many of the tasks and processes involved in running a chimney sweep business, which can save time and make the operations more efficient and profitable.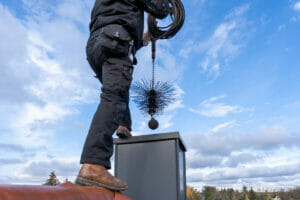 Easy jobs scheduling
Create quotes onsite or from the office
Reduce the amount of paper and errors
Increase productivity with real time mobile access
Job costing and invoice tracking
Chimney Sweep Software from Bella FSM gives you valuable insight into the current state of your business, while also providing the ability to observe and change the scheduling for all employees. You can see outstanding invoices, work orders, and delivery tracking all with a single click.
Say goodbye to tedious setup and programming! Our Chimney Sweep Scheduling Software gives you immediate access so you can jump right into running your business. Streamline operations with the most efficient, user-friendly solution that's designed for maximum productivity and an amazing look! Get started now and see what makes us a cut above the rest.
Chimney Sweep Software to Automate and Mobilize!
In addition to being customizable, Bella FSM Chimney Sweep Software solution is 100% online which makes it accessible from any laptop or mobile device. Imagine the incredible improvements in your service operations and just how satisfied customers will be! Unlock a whole new level of efficiency with this simple change.
Option for digital customer signatures
Mobile app for access to data from anywhere at anytime
Receive payments while onsite
Customer service history at your finger tips
Immediate communication with the field
Easily manage customers, employees and vendors
Create a paperless process and never lose information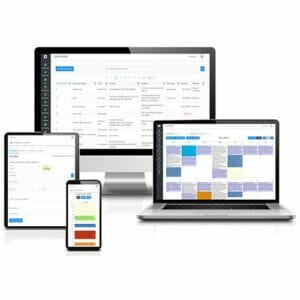 Take your Business to the Next Level with Chimney Software!
The chimney sweep business software is a valuable tool for any owner who wants to streamline their operations and improve their overall efficiency. This software is designed to help companies manage their calendar, customer information, invoicing, and more. Automate daily tasks and free up time and resources for other important aspects.
One of the most significant benefits of using chimney sweep service software is that it can help businesses to schedule appointments more efficiently. With the software, business owners can easily view their upcoming appointments and schedule new ones as needed. This can help to avoid overbooking or under booking, ensuring that they can provide their customers with the timely and reliable service they need.
Another valuable feature is its ability to manage customer information. By storing customer details such as contact information, service history, and payment details in one central location, businesses can easily access this information when needed. This can help to ensure that businesses are providing personalized service to their customers and can also help to facilitate communication between the business and their clients.
Additionally, software for chimney sweeps can help to streamline invoicing and billing processes. Generate invoices automatically, reducing the need for manual data entry and get paid more quickly. This can help to improve cash flow and reduce the amount of time that businesses spend on administrative tasks.
View all of the chimney software features for the Chimney Sweep Industry.