Bella FSM provides online Contractor Management Software designed to help you streamline your business saving you time and money.
Spend less time managing paperwork and errors and more time on your operations and growing your company. We are a general contractor software solution that helps contractor businesses effectively manage the entire cycle. More importantly, it helps you get paid quicker and reduces the support costs.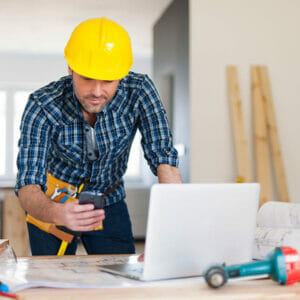 Easily create quotes, estimates, and invoices onsite
Organize by residential or commercial
Access customer info from anywhere at anytime
Send alerts to subcontractors, customers, and employees
Manage documents in the field including blueprints and photos
Job costing features
Improve communication between office and field
Contractor Software to Automate and Mobilize your Business!
With our General Contractor Software, you can take your operations to new heights. Forget about having to be in the office all day - this software is 100% web-based so you have access from any laptop, smartphone or tablet! Unlock a world of efficiency and increased customer satisfaction with customizable technology that fits perfectly into your workflow. Save time and increase profits with our easy-to-use management tools!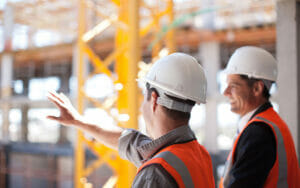 Our contractor estimating software allows you to quickly schedule customers, create work orders, invoice jobs, track estimates, manage vendors, job costing, plus so much more. Gain a competitive edge by freeing up your resources for improved productivity and soaring sales goals.
To ensure the safety of your independent contractor management software data, we provide top-of-the line security with strategy updates to protect you from any potential risks. We also have 24/7 tech support so that no matter what may happen - whether it's an emergency or not!
Capture signatures electronically on estimates and invoices
Easy management of data with real time access
Invoice and then receive payment onsite
Estimate history at your finger tips
Check inventory before you invoice where ever you are
The paperless process can help businesses avoid losing information, which means less work for you!
Mobilize your workforce whether big or small!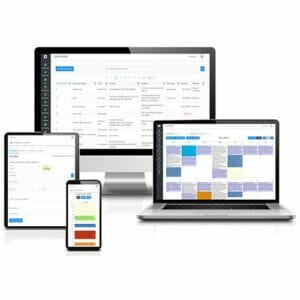 Contractor Estimating Software Features Included
Get up and running with ease! Forget the hassle of lengthy installation procedures - you'll have information like customer details, estimates and invoices at your fingertips just moments after signing up. Designed for efficiency regardless of size or scope – start unlocking success today!
Benefits of Contractor Software for your Business
In today's fast-paced business world, many companies rely on contractors to complete projects, tasks, and assignments. However, managing contractors can be a challenging task, especially if you have several of them working on different projects simultaneously. Fortunately, contractor software can make managing contractors and projects much more manageable.
General Contractor software is an essential tool that helps businesses manage their relationships, projects, and tasks. It provides a centralized platform that streamlines communication, workflow, and task management, making it easier to manage the complex processes that come with working with contractors.
One of the primary benefits is that it saves time. Manually managing contracts, invoices, and documents can be a tedious process, and it can take up a significant amount of time. Contractor software automates many of these processes, which means less time spent on administrative tasks and more time spent on essential project management tasks. This, in turn, can help increase productivity and efficiency in the workplace.
Contractor management software also improves communication. It provides a centralized platform where businesses can communicate, share files, and exchange information in real-time. This means that businesses can stay up-to-date with their contractors' progress, and contractors can stay informed about project changes, deadlines, and requirements. This improves collaboration, reduces miscommunication, and helps ensure that everyone is on the same page.
Another significant benefit is that it helps businesses manage risk. When working with contractors, there is always a risk of miscommunication, missed deadlines, or disputes. Contractor software helps businesses mitigate these risks by providing tools for managing contracts, tracking deliverables, and monitoring contractor performance. This means that businesses can identify and address potential issues before they become bigger problems, which can save time, money, and headaches in the long run.
Contractor management software also provides businesses with valuable insights into their contractor relationships and projects. By analyzing data collected in the software, businesses can identify trends, patterns, and areas for improvement. This can help businesses optimize their contractor management processes and improve project outcomes.
In addition to these benefits, contractor management software can also help businesses improve compliance with regulations and requirements. For example, some solutions include tools for managing contractor compliance with safety regulations or data privacy laws. This can help businesses ensure that they are meeting their obligations and avoid costly fines or legal action.
Click here to view more features of our general Contractor Software.
Also, take advantage of our free contractor estimate template if you're not yet a Bella FSM customer.