Glass replacement is a huge market space. Services are needed in homes, offices and vehicles of all kinds. There aren't very many people who can function well without glass products these days.
We are here to tell you that your business can't function without Glass Replacement Software from Bella FSM. Such a large market mandates that you have a well-organized, dependable method of managing your organization. You need to be able to track and manage your workforce, schedules, customers, billing, and payments.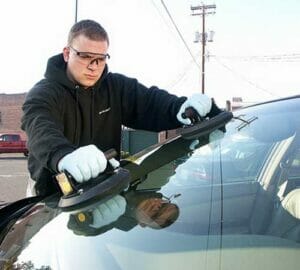 Mobile access from phones and tablets
Estimating from your office or onsite
Organize jobs by residential or commercial
Send text and email alerts to customers, employees and vendors
Streamline Inventory Management
Increase workforce productivity with real time mobile access
Get ready to revolutionize your glass business with our game-changing glass replacement software that you can use as soon as you sign up! Enjoy a streamlined workflow without any cumbersome programming or installation steps. Put in customer details, estimates and invoicing info fast - so fast it almost feels like magic! Our intuitively designed software will make running your operations more effortless than ever before.
Glass Replacement Software to Start Automating your Business!
In addition to being customizable, Bella Auto Glass Replacement Software is 100% web-based. Unlock a world of greater efficiency and customer satisfaction - start imagining the possibilities!
Access our platform from any device around the world and unlock powerful tools to streamline your business operations. Automate tedious tasks like dispatching, customer management, invoicing & accounting with us and use that extra time on driving sales up or expanding profits - so you can focus on what matters most to take your company's success one step further!
Capture electronic signatures in the software
Estimating, invoicing and receiving payment while onsite
Client history right at your finger tips
Easy communication between the office and the field
Check inventory while on site
Eliminate losing information with a paperless process