As the owner or manager of a granite countertop installation business, chances are that you always have a bit too much on your plate. You have all the work you can handle but the orders keep flowing in.
Granite Installation Software from Bella FSM can help your company satisfy customers without compromising on the quality.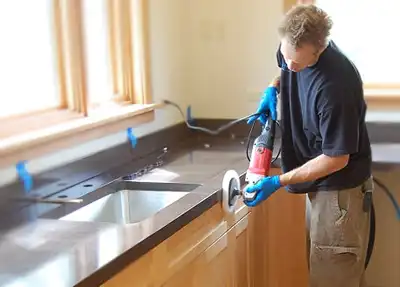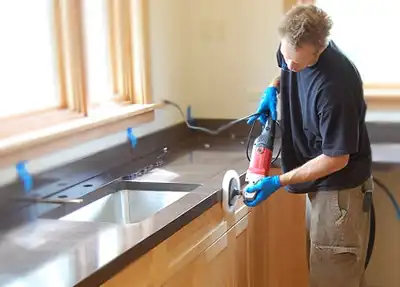 Easy scheduling and dispatch of your technicians and sales team
Create Estimates while onsite or from the office
Streamline Inventory Management
Reduce the amount of paper and errors
Increase workforce productivity with real time mobile access
Easily manage schedules, customers, employees, vendors
Provide Estimates, Invoices, and payments in the field
With our Granite Installation Software, you can get up and running as soon as your data is loaded. No long installation process! Start entering customer details or estimate information right away – the software works great with a sleek interface that looks good too-and streamlines business like nothing else will do for ya'.
Granite Installation Software to Automate and Mobilize!
Your businesses operations will become more efficient and satisfying with the help of Bella FSM Granite Installation Software. With a web-based design, this program can be accessed from anywhere at any time on your computer or mobile device!
Easily Dispatch, manage Customers, Jobs, Employees, Vendors, Invoicing, Accounting, Equipment and more. We manage the hardware and software which creates time to focus on directing your business increasing productivity, sales, and profits.
In addition, we provide state-of the art security to protect all information along with recent data backup capabilities so you can rest assured your important files will never get lost.
Capture customer signatures electronically
Real time access to data anytime anywhere
Invoice and receive payments onsite
Customer history at your finger tips
Real time communication with the field
Inventory availability in real time on site
Never lose any data
Create a paperless process
Mobilize your workforce!