Easy to use Handyman Software to help streamline your business. We manage the entire online solution which gives you more time to focus on increasing sales and profits. Simply login from any computer, laptop, or mobile device for easy
jobs scheduling
and dispatching, work orders, estimating and invoicing. Customer history at your fingertips along with employee and subcontractor management to improve communication. Straight forward accounting features to help understand your numbers.
Mobile access from phones and tablets
Estimating from your office or onsite
Organize jobs by residential or commercial
Send alerts to customers, employees and vendors
Access and update documents in the field including blueprints and photos
Handyman invoicing and Job Costing features
Handyman Invoicing Software for your Business
Start using the software and the app as soon as you sign up with a click of your mouse! No need for tedious installation procedures. Just enter some customer details and get estimating and invoicing. Your handyman business will never be the same again. The software is simple, sleek and efficient. It streamlines every aspect of your company in one package!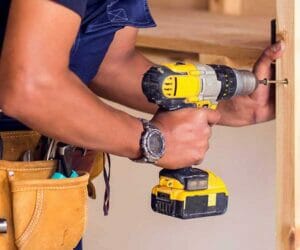 As well as being the best solution available, Bella FSM Handyman Software and handyman app is 100% online. Along with providing state of the art security, we also back up your business information so that you can rest easy knowing it's secure.
Handyman Estimating Software to Start Automating!
When you consider the sheer range of solutions you can offer, and a hectic schedule, it's clear that you need an app that's just as mobile and adaptive as you are. Take back your quality time spent with those who matter most by letting Bella FSM take over the heavy lifting.
Capture electronic signatures in the software
Client history right at your finger tips
Easy communication between the office and the field
Check inventory while on site using the software app
Eliminate losing information with a paperless process
With the right tools, get more out of your workforce no matter how big or small it is!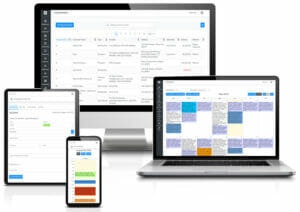 Benefits of using Handyman Business Software
The best handyman software is a digital tool designed to streamline the processes and operations of handyman businesses. It offers a wide range of benefits, including improved productivity, cost savings, enhanced customer service, and increased profitability. Here are some of the key benefits.
By automating many of the tasks that were once time consuming and labor intensive, handyman software can help handymen to work more efficiently and effectively. For instance, handymen can easily schedule appointments, send reminders to customers, track work progress, and generate invoices. This means they can spend less time on administrative tasks and more time on providing quality solutions to their customers.
Another key benefit of our solution is cost savings. Handymen can reduce the cost of printing, paper, and storage. They can also minimize the risk of errors and duplications, which can lead to additional costs. Furthermore, with features like inventory management and project tracking, handymen can optimize their resource usage and reduce wastage, leading to significant cost savings.
With features like invoicing and billing, handymen can easily keep track of their finances and monitor their cash flow. They can also analyze their performance data, identify areas of improvement, and optimize their pricing strategy to increase profitability.
Overall, handyman invoicing software is a valuable tool that can help handymen to streamline their operations, improve productivity, reduce costs, enhance customer relationship management, and increase profitability. Whether you are a sole proprietor or run a large operation, using these tools can help you to stay ahead of the competition and deliver quality work to your customers. So if you haven't already, it's time to consider investing and grow your business.
Software for a Handyman to Rise Above the Competition!