Home health care requires all your dedication as a business owner. The ever changing regulatory environment, risk of claims and a constant lack of staff plague this industry. We can't do anything about these things, but what we can do is introduce you to our web-based software to help you better manage your home health care business.
Bella FSM Home Health Care Software is a powerful and easy-to-use solution that helps you automate your business and bring about the paperless revolution, at the same time empowering you with high effectiveness and productivity.
Our Home Health Care Software makes it possible to use absolutely any mobile device to get the work done. So, no need to be at the office, as you can just fire up the laptop, smartphone, or tablet.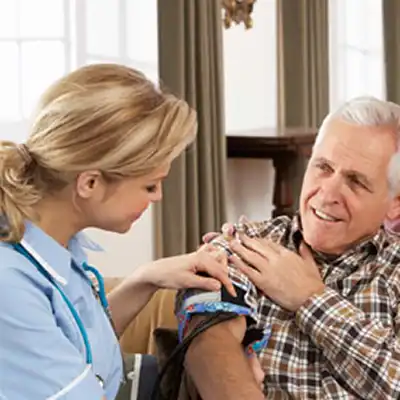 Quickly and easily create estimates & invoices onsite
Organize by commercial or residential clients
Schedule appointments and assign tasks
Access the calendar and customer info from anywhere at anytime
Home Health Care Software to Organize your Business!
With our Home Health Care Software, you don't have to be tethered to a desktop in order for your operations to run efficiently and effectively. You can access all of the system's innovative capabilities from any laptop, smartphone or tablet – meaning customer satisfaction is just a tap away!
Keep your business running no matter where you are with our convenient cloud-based system. Access dispatch, management tools, invoicing and accounting functionality right from any laptop, smartphone or tablet – including iPads, iPhones and Droids! We take care of the hardware & software set up so you can stay focused on growing sales & profits for a more productive future.
Our commitment to security is unparalleled – you can rest easy knowing your information, and data backup is kept safe from any external threats with our cutting edge protection.
Digital signatures electronically captured
Real time access to data anytime anywhere
Invoice and receive payments onsite
Customer history at your finger tips
Communicate instantly with clients and your team
Create a paperless process and never lose information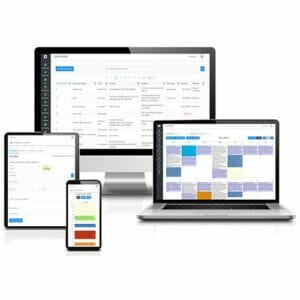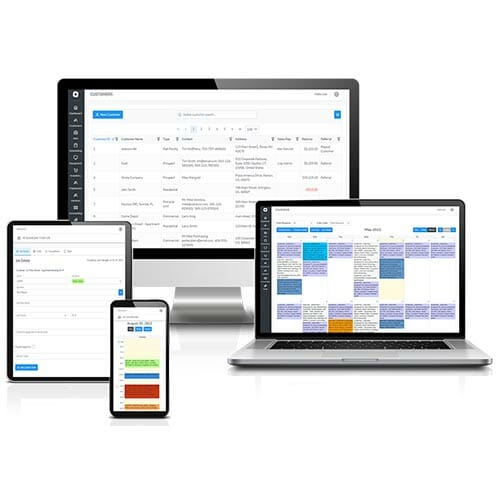 View more features of our software for the Home Health Care industry.