We offer the leading online HVAC Software to streamline your operations. Customers will always need service but they have many options to choose from. Making your business the first choice over competitors isn't easy. Keeping them long term is even harder.
Bella FSM can help! Some key benefits include:
Improved efficiency and productivity: Our HVAC software can help automate many of the tasks and processes involved in managing heating, ventilation, and air conditioning systems, allowing your business to work more efficiently and effectively. Streamline communication for your organization.
Better record-keeping and data management: Our HVAC dispatch software can help you keep detailed records, including maintenance schedules, history, and other important information. This can assist you better managing systems and make more informed decisions about maintenance and operations. This can all be done in real-time for your small business or large enterprise.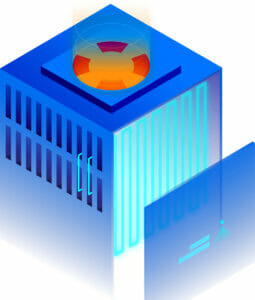 Enhanced customer service: With our HVAC business software, you can provide better customer service by quickly and easily accessing important information about HVAC systems. This can assist you responding to customer inquiries and requests more quickly and effectively for your business.
Increased profitability: By improving efficiency, reducing costs, and providing better customer service, HVAC invoice software can increase your profitability. This can be particularly important for your clients who rely heavily on their HVAC systems to provide a comfortable and safe environment for their customers and employees.
HVAC Service Software
There are many different types of HVAC service software available on the market, ranging from simple scheduling tools to more comprehensive solutions that include features such as mobile access, job costing, and integrations with other business applications. The specific software features will depend on the needs of your company. Here are just a few examples of our capabilities.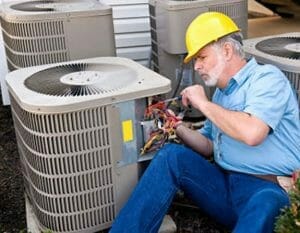 Schedule and dispatch your field techs & sales team
Create and track RFI responses
Organizes by residential or commercial
Service Agreements
Send alerts to subcontractors, customers, and employees
Job costing and invoice tracking
Whether commercial or residential, your job is never done. Especially when you are first learning how to start a HVAC business. You have to manage your clients, employees, schedule work orders, estimates, and invoice. You must also dispatch your technicians AND run your business. With the proper commercial HVAC software you have everything you need at your fingertips for management of your maintenance agreements and provide outstanding support.
Just a few of our HVAC Software customers

Software for HVAC Business to Rise Above the Competition!
In addition to being customizable, our HVAC Invoice Software is 100% web-based and therefore accessible from any laptop, smartphone, or tablet. Just image how efficient your operations will become and the increase in client satisfaction you will achieve with this software.
With our mobile app easily dispatch technicians, management of clients, work orders, employees, contractor, invoice, accounting, equipment and more. We manage the hardware and HVAC software which creates time to focus on directing your business increasing productivity, sales, and profits.
HVAC Software - Mobile Access Benefits
Capture electronic signatures on invoices
Real time access to your data
Invoice and receive payments onsite
Customer service history at your finger tips
Immediate communication with the office and field
Create a paperless process and never lose information
Mobilize your workforce whether big or small!