Bella FSM provides an easy to use online ITSM Software designed to help you run your IT Company more efficiently. Bella hosts the servers and manages the online solution for you, creating more time to focus on directing your ITSM business.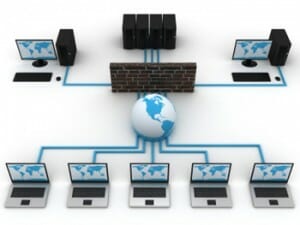 Easily create Quotes & Invoices onsite
Schedule meetings, appointments, and assign tasks
Access schedule and customer info from anywhere
Send alerts to subcontractors, customers, and employees
Provide Estimates, Invoices, and payments in the field
Benefit from an instant solution to the challenges your ITSM business faces: get our ITSM software right away! With no setup time, you can start tracking customer details and invoicing information at once - reducing hassle while giving you full control. Our streamlining system looks stunning as it works hard for maximum efficiency in your operations.
Issues That Cause Friction Between IT and Users
Gaps in customer satisfaction and the perceived value of services
Inadequate IT support, which decreases productivity and revenue
Lack of communication and ownership in how users and IT work together to identify technology needs
Automate and Mobilize with ITSM Software!
Bella FSM ITSM Software allows you to take your business operations into the modern era — with powerful, web-based customization that can be accessed from any device. Unlock a new level of efficiency and client satisfaction by making this innovative product part of your team today!
Unlock business growth potential by taking advantage of our comprehensive management tools. Get up and running in no time with simple login access, allowing you to easily schedule customers, contractors, jobs and more – so that all your team working on the same page can increase productivity while driving sales! Leave the heavy lifting (hardware & ITSM software) to us. Rest assured knowing we're here for ultimate peace of mind.
Capture customer signatures electronically
Real time access to data anytime anywhere
Invoice and receive payments onsite
Customer history at your finger tips
Immediate communication with the field
Live inventory availability while on site
Create a paperless process and never lose information