The management of janitorial and custodial businesses need serious focus and attention. Whether your business caters to commercial or residential customers, things can get out of hand quickly if scheduling and communication to the field and customer management hasn't been done right.
Whether yours is a startup or you are a seasoned professional, your company will definitely benefit from our Janitorial Software and Custodial Software, created specifically to fulfill the needs of your industry.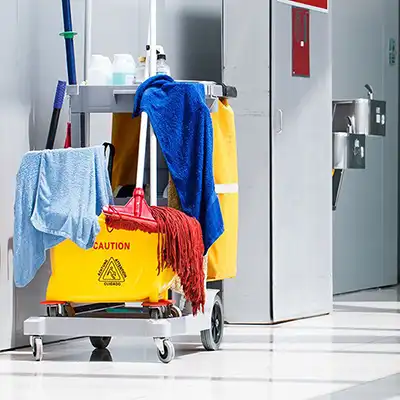 Easily create quotes and invoices onsite
Organize by job site for residential or commercial
Access customer data from anywhere
Send alerts to subcontractors, customers, and employees
And the best thing about our janitorial software and custodial software is that it is yours as soon as you sign up for it. No lengthy programming and installation procedures! Start entering customer details, estimate and invoicing information to get to work immediately. Our janitorial management software works great, looks great and streamlines your organization like nothing else can.
Janitorial Software to Automate and Mobilize your Business!
In addition to being the best solution available, Bella FSM Janitorial Management Software is online and therefore accessible from any laptop, smartphone, or tablet. Just image how efficient your operations will become and the increase in client satisfaction you will achieve.
Log in from any computer, laptop, smartphone or tablet such as iPad's, iPhone's, and Droids to easily manage customers, jobs, employees, vendors, invoicing, accounting, equipment and more. We manage the entire solution which creates time to focus on directing your business increasing productivity, sales, and profits.
To top it off, we provide state-of-the-art security to safe keep all the information along with the latest data backup capabilities to ensure that your important data never gets lost.
Capture electronic signatures
Real time access to data anytime anywhere
Customer history at your finger tips
Immediate communication with the field
Inventory management availability while on site
Never lose information with a paperless process
Mobilize your workforce whether big or small!