Is your lawn care business growing as fast as you would like it to? Are you having trouble keeping up with the day-to-day tasks and feel like there just isn't enough time in the day to get everything done when it needs to and how it needs to? Lawn Care Software from Bella FSM has all the feature you need to organize your company, streamline your operation, and turn your lawn care business into a highly-profitable company.
Just a few years ago, lawn care scheduling software was reserved only for the large companies that could afford it—with advances in technology, however, every lawn care service provider can take advantage of this software regardless of size, location, or competition.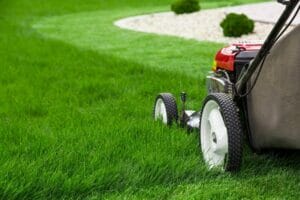 Quickly generate estimates and invoices while onsite
Organize by residential or commercial customers
Assign tasks and appointments
Send email and text alerts to employees and clients
Our lawn care software is the perfect solution for businesses seeking to get up and running without any hassle. Immediately enter your customer data, job estimates and invoices - no programming or installation needed! Our lawn care business app will help you revolutionize operations with a sleek design that makes streamlining effortless. Sign-up today and start making waves in the industry with this all-inclusive application suite!
Lawn Care Software to Organize your Tasks!
With Bella FSM, your business operations will skyrocket in efficiency and customer satisfaction. Thanks to its web-based format, you can access this customizable landscape business software from any laptop, smartphone or tablet - no matter where you are!
Our software quickly and efficiently dispatches, manages customers, jobs, employees as well as vendors. We empower businesses to focus on growth by us taking charge of the hardware and software side of operations. With invoicing systems in place alongside equipment tracking functionality this provides ample opportunities for heightened productivity that helps increase sales & profits.
Our advanced software security protocols and data backup solutions provide foolproof protection for your lawn care business software, guaranteeing that all of the information is kept secure. Rest assured knowing that you'll never have to worry about losing critical data.
Capture electronic customer signatures directly in the software
With real-time data access, you can stay connected and responsive anytime and anywhere.
Create invoices and receive payments while onsite
Put customer data at your fingertips with our comprehensive history feature, giving you the information necessary to provide superior service.
Instantly get in touch with your field and office staff
Go paperless and say goodbye to misplaced information!