Having to spend a lot of time on non-productive activities can drain your resources and clog up your pipeline which costs time and money. Plumbing Software from Bella FSM has all of the features that you need to streamline your plumber service business. We give you the tools to increase productivity so you can respond to more customers each day.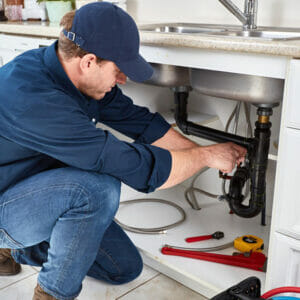 Streamline Inventory Management
Scheduling made easy with a click of a button
Eliminate the need for paper and reduce errors
Improve workforce productivity with anytime anywhere mobile access
Send text alerts to your customers and employees
Provide quotes, invoices, and even receive payments in the field
Plumbing Company Software for Automation!
Our Plumbing Software can help plumbers and plumbing companies provide better customer service by allowing them to quickly access and update client information, schedule appointments, and provide estimates and invoices. This can help build stronger relationships with their clients and improve their overall reputation.
As well as being customizable, our plumber software is 100% online which makes it available from any laptop, smartphone, or tablet. Imagine how happy your customers will be when they see that they hired a plumber who knows what their doing. Your company's efficiency and customer satisfaction levels are going to skyrocket!
Streamline Management of your Plumbing Business
Login to the software to effortlessly dispatch, oversee clients, work orders, plumber team, contractors, quotes, invoicing and more. The sky is the limit from there.
Secure electronic signatures with the software
Your data is accessible any time and from anywhere
Create an invoice and even collect a payment while onsite
Customer service history at your finger tips
Real time communication between team members using the plumbing software
Check inventory availability while on site
Create a paperless process for your company
Start mobilizing your service company employees!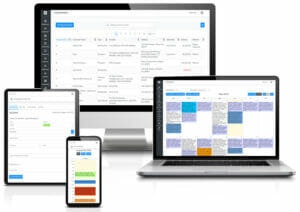 Whether you're an established company or just beginning, take a look at our article on how to grow a plumbing business. We also have a free plumbing invoice template available if you're not yet a Bella FSM customer.
Summary of the Benefits for you and your Plumbers
Plumbing service software can be an invaluable tool for businesses in the plumbing industry. It can help increase efficiency by automating tasks such as scheduling, dispatching, and invoicing, allowing plumbers to focus on more important tasks. Also, improve accuracy by reducing errors in billing and invoicing, ensuring that the business is accurately compensated for its work.
In addition, plumbing business software features such as customer relationship management can enhance customer service by providing real-time updates to customers on the status of their service request. This can help to improve the overall customer experience and build loyalty. Facilitate better communication between plumbers, office staff, and clients, helping to ensure that everyone is on the same page. By streamlining processes and reducing errors, plumbing company software can also help small business save time and increase their profitability.
Finally, plumbing business software can help companies stay organized by keeping track of inventory, orders, and customer information in one central location. Overall, it can provide a range of benefits to businesses in the plumbing industry and help them run more smoothly and effectively.