We make it easy for pool and spa service companies to keep track of all their business related activities with Pool Software from Bella FSM together with our Spa Software. This is a secure, online software that has all of the features you would expect from stand alone applications wrapped into a single system.
Since there is no software to download, install and maintain, employees can view and update customer information instantly while they are in the field. With improved productivity and efficiency, business owners will have the time to concentrate on other activities that matter most to their business.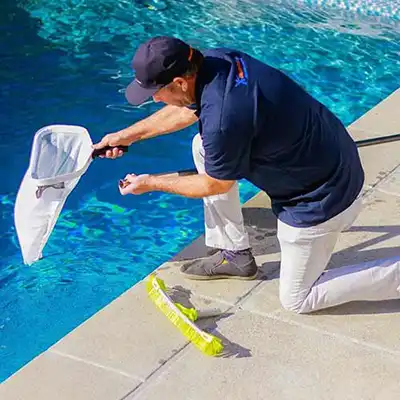 Easy scheduling of your team
Organize Inventory tracking
Provide quotes, invoices, and receive payments in the field
Access schedule and customer info from anywhere
Send alerts to customers and your team
Pool maintenance software forms
And the best thing about our Pool Service Software is that it is yours as soon as you sign up for it. This is the same for our Spa Software. No lengthy programming and installation procedures! Start providing service to your customers, estimating and invoicing immediately. Our product works great, looks great and streamlines your business like nothing else can.
Pool Service Software to Automate and Mobilize your Business!
In addition to being customizable, Bella's Pool and Spa Software is online and therefore accessible from any laptop, smartphone, or tablet. Just image how efficient your operations will become and the increase in client satisfaction you will achieve.
We deal with the whole arrangement which creates time for you to zero in on expanding your business and growing sales. To finish it off, we provide cutting edge security to safely keep all your data safe to guarantee that your significant information never gets lost.
Capture signatures electronically
Real time access to data anytime anywhere
Invoice and receive payments onsite
Customer history at your finger tips
Immediate communication with the field
Live inventory availability while on site
Customizable pool service work order forms
Create a paperless process and never lose information
Mobilize your workforce whether big or small!