When managing fire and flood restoration service or remediation service it's important that you have systems in place that help you manage your business as efficiently as possible. With Restoration Software from Bella FSM you will be able to manage your clients and access and review important company and financial data in a single, secured online solution.
Whether you are starting new or have been established for quite some time, we have the features you need to streamline your organization. You can spend your time dealing with administrative issues or you can use our solution to automate all aspects of company including scheduling, equipment, inventory, financials and more.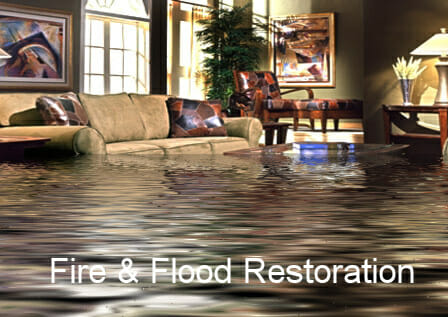 Easily build quotes & invoices while onsite
Organize by residential or commercial
Schedule meetings, appointments, and assign tasks
Access schedule and customer info from anywhere
Send text alerts to customers and employees
Enjoy growth in the fire, water and flood restoration industry with our Water Restoration Software. Sign up now for an immediate solution that requires no programming or installation. Just enter customer details, estimate information and invoicing data to begin work quickly! Our intuitive tool looks fantastic while streamlining your business more efficiently than ever before.
Restoration Software to bring your Company to the Next Level!
With Bella FSM Restoration Management Software, you can revolutionize the efficiency of your operations and boost client satisfaction in no time. This 100% online solution is easily accessible from any device making this industry leading software just a click away!
Enjoy the convenience of Water Damage Restoration Software to efficiently manage scheduling and dispatching, clientele, job assignments, employees, vendors; as well as invoicing and accounting. Our comprehensive platform keeps all your systems in sync so you can spend more time on growing sales prospects while improving productivity within your company for increased profits.
With us, all of your data is in safe hands. Our cutting edge security measures combined with our advanced backup capabilities guarantee that no information will ever be lost.
Capture electronic signatures
Real time access to data anytime anywhere
Invoice and receive payments onsite
Easy management of client history at your finger tips
Immediate communication with the field
Live inventory availability while on site
Create a paperless process and never lose information
Mobilize your workforce whether big or small!