A roofing contractor business can be very hectic and it doesn't take long to be hot under the collar. Your day is filled with customers requesting new roofs and repairs all while tending to your employees. Having to follow-up on estimates, scheduling employees and accurate record keeping can be a full time job if you don't have the right tools.
Getting caught up in paperwork can be a nightmare and dramatically lower productivity, not to mention morale. Our Roofing Software has the features that not only solve these challenges, but it will also help you grow your business and increase profitability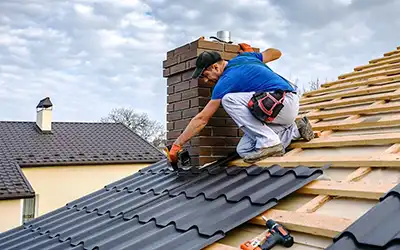 Simplified scheduling of your workforce
Create quotes onsite or from the office
Schedule visits and assign tasks
Access customer history from anywhere
Improve productivity with real time mobile access
Provide estimates and invoices while onsite and even receive payments
And the best thing about our Roofing Software is that you can login immediately. No download and installation procedures! Start entering customers, quotes, estimating and invoicing information to get to work immediately. Our product is not just a pretty face. It actually does what it's supposed to, and that means looking great while organizing your business like nothing else can!
Roofing Software for Organizing and Automation!
Managing a roofing project without the aid of software can be difficult. You have to manage employee and sub contractor schedules, timesheets for each individual on site at any given time during work hours as well cash flow management with bills coming in from various sources like materials used or customer payments while also keeping an eye out on costs associated with hiring outside help if needed.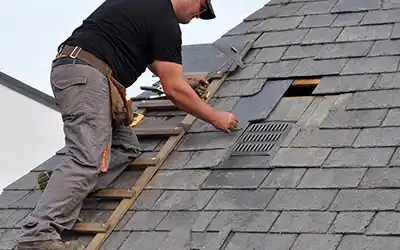 All this before considering pictures that might need taking care off too! But luckily there's some really helpful tools which make life much easier by allowing roofer contractors to do their jobs better than ever imagined possible, including job costing, estimates, invoices & expense reports.
Software for Roofing Contractors to Rise Above!
In addition to being the best software, Bella FSM Roofing Estimate Software is online and available on any computer or mobile device. Imagine the increased customer satisfaction you will achieve with your business operations becoming more efficient.
Get signatures electronically on estimates and invoices
Your data is always there, no matter where or when.
Invoice and receive payments onsite
Customer history at your finger tips
Check inventory while on site using the software
With the paperless process, your employees and contractors will never lose information