As a business owner you understand that customers are a top priority. Our satellite dish installation software will help you and your employees avoid costly mistakes that could negatively impact your business. Customer information is entered into the system only once and shared across the platform ensuring that estimates, work orders, invoices and accounting are performed correctly.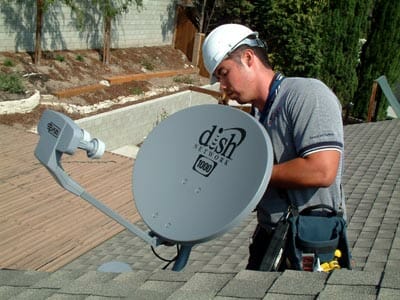 Easy scheduling of your technicians and sales team
Streamline Inventory Management
Increase workforce productivity with real time mobile access
Easily manage schedules, customers, employees, vendors
Provide estimates and invoices while in the field
And the best thing about our Satellite Dish Installation software is that it is yours as soon as you sign up for it. No lengthy programming and installation procedures! Start entering customer details, estimate and invoicing information to get to work immediately. Our software works great, looks great and streamlines your business like nothing else can.
Satellite Dish Installation Software to Start Automating your Day!
Bella FSM Satellite Dish Installation Software is online which means it's accessible from any computer or mobile device. You won't believe how much more productive your business will be with the new system. Plus, customer satisfaction is guaranteed to increase as well for your satellite dish company!
Simply login at anytime from anywhere to easily schedule, manage customers, jobs, employees, vendors, invoicing, accounting and more. With our sophisticated, but easy to use system you'll have more time for your company.
Along with the latest data backup capabilities, we provide state-of-the art security to keep all of your satellite dish business information safe.
Capture electronic signatures in the software
Estimating, Invoicing and receiving payments while onsite
Client history right at your finger tips
Eliminate losing information with a paperless process
With the right tools, you can get more out of your workforce no matter how big or small it is!