Satisfying your customers when running a septic business requires investment in a solution that can be used to collect contact details, accounting, work schedules and other important information. Our Septic Service Software has all the features needed to run your service business efficiently and keep customers happy.
Ensures that your employees are scheduled and dispatched efficiently with the ability to update jobs remotely. Your client relationships will be improved and employees will be more productive.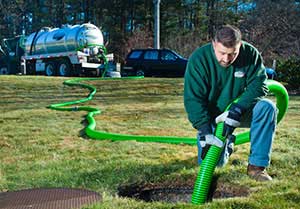 Tools for scheduling and dispatch
Reduce the amount of paper and errors
Track regulatory compliance
Invoicing, billing and inventory management
Be up and running in no time with our septic business software! Our customizable solution is designed to tackle all your needs so that entering client details, estimates, jobs and invoices are more streamlined than ever before.
Sign up now
for a hassle free experience with results guaranteed and let us take care of the rest.
Automate your Business with Septic Business Software!
Imagine the convenience of accessing Bella FSM Septic Software at anytime from any device. Obviously, a true game changer for your service operations! Better yet, it's not only the best available solution but comes with improved client satisfaction guaranteed.
Unlock the capability to run your septic business smoothly with no fuss - log in from any device, smartphones or tablets included. We take care of all your hardware and software worries so you can devote more time on helping drive productivity, sales and profits instead.
Our cutting-edge security protocols, coupled with our advanced data back up features make sure your most valuable information remains secure and never gets lost.
Data is never out of reach with real time access anytime, anywhere
With just the touch of a finger, you can access your entire service history
Stay connected with personnel in the field and ensure timely exchange of information with our frontline staff
Streamline workflow and keep data secure with a paperless system