Shredding Software from Bella FSM provides document destruction companies with a great tool for scheduling and managing both simple and complicated business responsibilities effectively. With our software, you will enhance the efficiency of your business operations, manage time and reduce operational costs.
Your shredding business will be able to schedule tasks to employees based on skill set and dispatch them to various client work sites based on defined rules. Moreover, you will not have to grapple with paperwork as all the paper shredding jobs are seamlessly organized with our feature rich shredding service software. This leads to enhanced efficiency and improved profitability.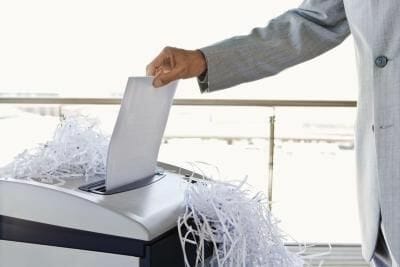 Provide quotes, invoices, and receive payments in the field
Marketing and sales reports
Reduce the amount of paper and errors
Access scheduling and customer info from anywhere
Increase workforce productivity with mobile access
Shredding paperwork has never been easier! With our software, you can start organizing customer details and managing receipts as soon as you sign up. Forget long installation processes - join us now to enjoy fast and powerful results for your business operations. Our state-of-the-art system is designed with convenience in mind – let's get shredding today!
Shredding Business Software Benefits
With Bella FSM Shredding Software, your operations can reach maximum efficiency and you'll see an increase in customer satisfaction. Plus, take advantage of the program's customizability whether from a laptop, smartphone or tablet - it's accessible on all devices!
Get the most out of your business - let us help you easily dispatch, manage customers, jobs and more. We provide both hardware and software solutions so that you can devote time to expanding productivity, sales and profits without wasting resources on mundane tasks.
With our top-notch security and robust data backup capabilities, you can rest assured that your important information is safe from any potential threats while staying preserved in the long run.
Access to your data in the software anytime anywhere
Invoice and receive payments onsite
Customer history at your finger tips
Immediate communication with the field
Create a paperless process and never lose information