Tree and Arborist labor is intensive which requires specialized skills and equipment. It has also traditionally been paper intensive requiring workers to adhere to local, state and federal laws and safety regulations, especially while out in the field. With Tree Service Software from Bella FSM, managing your company and taking care of your clients just got a whole lot easier.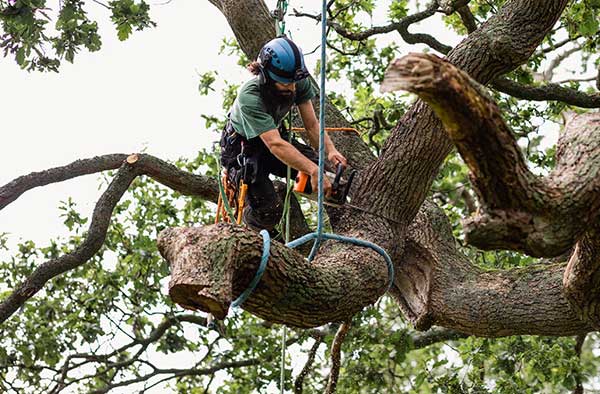 Easily create quotes & invoices onsite
Increase productivity, flexibility and innovation with real time mobile access to your workforce.
Access schedules and customer info from anywhere
Generate estimates, invoices and receive payments in the field
There is no better way to manage your tree care business than with our Arborist Software. Get started today and you'll be able enter customers, quotes, jobs, service scheduling or invoicing information right away! The best part? You don't have wait any longer because we offer an immediate solution that performs great in look as well as saves time on all fronts - it's just waiting for YOU at this moment so sign up now!
Tree Software to Automate and Mobilize your Business!
Make the most of your operations with Bella FSM Arborist Software, a 100% web-based solution that gives you comprehensive access to all system functions from any device. Offer superior customer care and optimize efficiency for long term success!
With the arborist software, easily manage your customers, jobs and more from any device - laptops to iPads. Streamline operations so you can shift focus towards driving revenue for increased profits and success of your business. Our team will take care of the hardware and tree service business software while you keep growing!
The importance of data cannot be overstated. That's why we provide state-of our art security to protect all your information, backed by a convenient backup system that ensures you never lose important details again!
Also, try our Free Tree Service Invoice Template if you are not yet a Bella FSM customer.
Manage tree inventory remotely
With real time accessibility to data from any corner of the world, take control and stay informed with your fingertips!
Invoice and receive payments onsite
Instant contact with the field and office staff
Streamline your operations and stay organized with a paperless process, ensuring that every piece of important data is securely stored for future use.
Mobilize your workforce whether big or small!