Window Repair and Installation Software from Bella FSM is a secured online system designed to assist in the running of your window repair and installation business easily and effectively. With our online software, you'll be able to devote less time to doing things like scheduling and inventory tracking so you can spend more time managing the more important aspects of your business. This will result in more productive employees, happier customers and a more profitable business.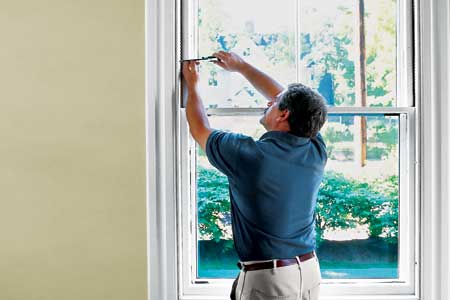 Provide quotes, invoices, and receive payments in the field
Reduce the amount of paper and errors
Access scheduling and customer info from anywhere
Increase workforce productivity with mobile access
At the click of a button, you can access our Window Repair and Installation software! Our user-friendly program eliminates time-consuming programming & installation steps. With intuitive features like customer details entry, estimating capability and invoice processing - your business will be operating in record speed. So why wait? Access powerful window repair management tools today for ultimate convenience and success!
Benefits of Window Repair and Installation Software
Bella FSM Window Repair and Installation Software brings unprecedented efficiency to your business. With its customizable features, 100% web-based accessibility from any device, and the potential for increased customer satisfaction - you're sure to get ahead in today's competitive market!
Streamline your business operations, from customer relations to accounts management - no need for time-consuming manual labor. Our complete suite of tools frees up resources so you can focus on what truly matters: driving productivity and sales with real results.
Your data is in reliable hands with our cutting-edge security and backup capacities, giving you total peace of mind knowing your documents are secure.
Access to your data in the software anytime anywhere
Invoice and receive payments onsite
Customer history at your finger tips
Immediate communication with the field
Create a paperless process and never lose information
Inventory availability in real time while on site