Bella FSM job scheduling software will help your business schedule your workforce. Streamline field operations and keep everything running smoothly.
Automate workflows and send on time daily schedules
Streamline service scheduling processes to ensure service level compliance
Increase first time fix rates
Schedule and dispatch one or more service technicians for each work order
Bella FSM allows you to easily manage jobs at every stage from estimate, work order, invoice, and paid. Update jobs from the office or field. Send out email and text alerts for immediate dispatch. The job scheduling app dashboard provides a real-time view into the business.
---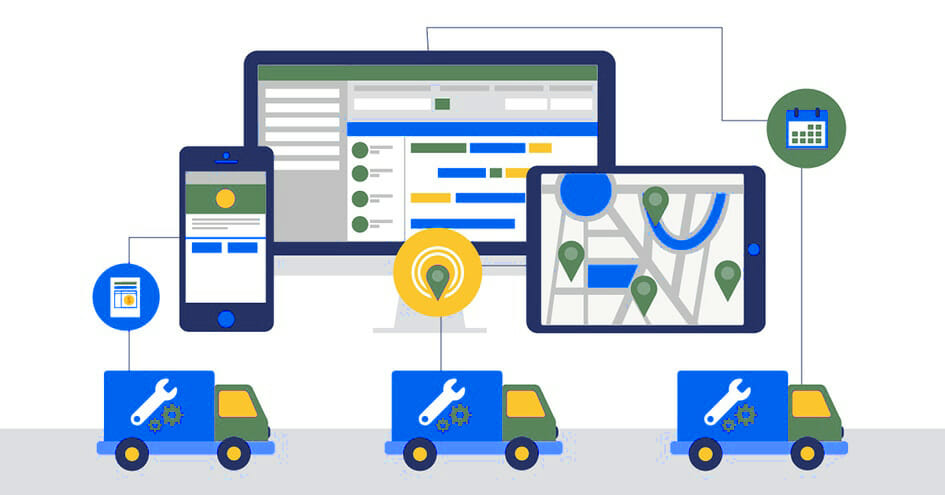 Customizable work order form
Maintenance / Service contracts
Image and file attachments
Quickly create and assign jobs on the go or in the office with our job scheduling app. Jobs can be assigned to one or more technicians and crews. Notification alerts and reminders can be set for their new or existing assigned jobs.
---
---
Assigning jobs to your team members such as service technicians and field workers can be a complex operation, requiring deep expertise, especially when you have to optimize routing, equipment tracking and workforce monitoring. Bella FSM job scheduling software and job scheduling app provides decision assistance by equipping your dispatchers with score-based recommendations. The benefits for dispatchers and work order management are a much-reduced learning curve, and an easy way to complete even complex tasks with inventory and invoicing quickly.