Naming Your Pressure Washing Business: The Ultimate Guide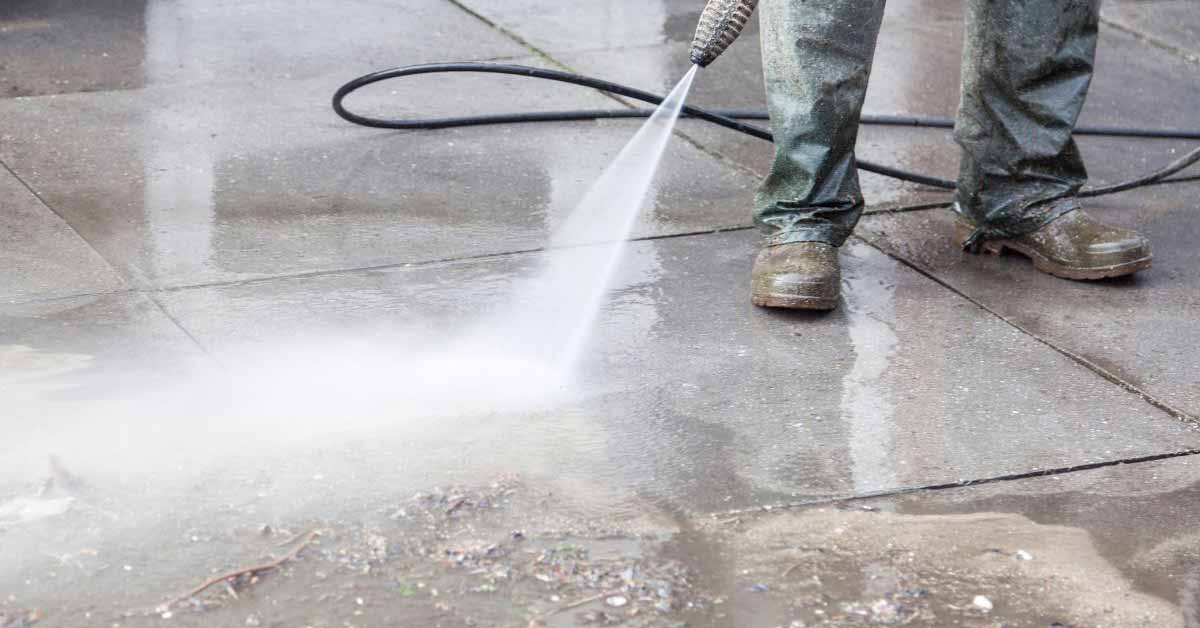 Finding the right name for your pressure washing business can be a challenging task. It is a critical step that requires strategic thinking as your business name will be the foundation of your brand identity. This comprehensive guide will help you navigate through the process and come up with a unique, memorable, and search-engine-optimized name for your pressure washing business.
Why a Good Business Name Matters
A well-chosen business name can set you up for success. It distinguishes you from competitors, reinforces your brand identity, and makes a lasting impression on potential customers. Your business name reflects your company's services, values, and personality, and it's the first thing potential clients will notice.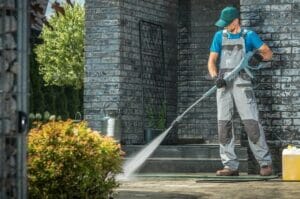 Key Considerations When Naming Your Pressure Washing Business
Reflect Your Services
Your business name should clearly indicate the services you offer. Terms like "pressure washing," "power cleaning," or "surface restoration" can help potential customers understand what you do at a glance.
Keep It Simple and Memorable
A simple, easy-to-remember name can be a powerful marketing tool. Avoid overly complex or hard-to-spell names that might confuse potential customers.
Make It Unique
A unique business name can help you stand out in a crowded market. Check the U.S. Patent and Trademark Office's database to ensure your chosen name isn't already trademarked.
Think Local
If your business primarily serves a specific region, consider incorporating your location into your business name. This can help attract local customers and boost your local SEO efforts.
Test Your Name
Before finalizing your choice, test your business name with friends, family, and potential customers to ensure it resonates and is easy to understand.
Visit our Pressure Washing Software to help organize your business
How to Optimize Your Pressure Washing Business Name for SEO
Once you've chosen a business name, optimizing it for search engines can help potential customers find your business online. Here are some tips:
Include relevant keywords in your business name.
Make sure your business name matches your domain name.
Create a Google My Business listing with your business name.
Use your business name consistently across all online platforms.
Top 100 Pressure Washing Business Name Ideas
Here are some catchy and unique pressure washing business name ideas:
PowerBlast Pressure Washing
AquaForce Cleaning Solutions
CrystalClear Surface Restoration
EcoSpray Power Washing
SparkleWash Surface Solutions
PristineClean Power Wash
Revive Power Cleaning
SurfaceGuard Pressure Washing
RenewPro Power Washing
BrightShine Pressure Cleaning
AquaRestore Pressure Cleaning
WashMaster Surface Solutions
ClearView Power Washing
UltraClean Pressure Services
SureClean Power Washing
FreshStart Pressure Washing
NewLook Surface Restoration
ProWash Pressure Cleaning
EliteClean Power Washing
AquaSpray Pressure Cleaning
FirstChoice Pressure Washing
RestoreMax Surface Solutions
BlueWave Power Washing
ShinePro Pressure Services
CleanSweep Power Washing
PressurePulse Cleaning Solutions
HydraWash Surface Restoration
WashWell Pressure Services
SureShot Power Cleaning
FreshGlow Pressure Washing
RapidRestore Surface Solutions
TrueClean Pressure Services
WashWorks Power Washing
CleanRevive Pressure Cleaning
PowerPeak Surface Restoration
AquaAce Pressure Washing
CleanMax Power Cleaning
RestoreRite Surface Solutions
WashBright Pressure Services
SuperClean Power Washing
HydroBoost Pressure Cleaning
CleanShine Surface Restoration
PowerPulse Pressure Washing
AquaShine Power Cleaning
RestorePro Surface Solutions
PressurePerfect Cleaning Services
BrightWave Power Washing
CleanFusion Pressure Cleaning
RestoreRight Surface Restoration
PressurePristine Washing Services
ClearChoice Power Cleaning
AquaBlast Surface Solutions
ShineRight Pressure Services
CleanVue Power Washing
HydraClean Pressure Cleaning
NewWave Surface Restoration
PowerPro Pressure Washing
FreshForce Power Cleaning
ShineMax Surface Solutions
WashVue Pressure Services
CleanStart Power Washing
RapidWash Pressure Cleaning
UltraRestore Surface Solutions
ProGlow Pressure Washing
BrightBlast Power Cleaning
FreshVue Surface Solutions
PowerBright Pressure Services
AquaVue Power Washing
CleanPulse Pressure Cleaning
RestoreVue Surface Restoration
PowerFresh Pressure Washing
BrightVue Power Cleaning
ShineBlast Surface Solutions
FreshSpray Pressure Services
CleanBoost Power Washing
HydroShine Pressure Cleaning
PowerVue Surface Restoration
AquaBright Pressure Washing
CleanPro Power Cleaning
FreshBright Surface Solutions
PowerSpray Pressure Services
HydroPro Power Washing
CleanBright Pressure Cleaning
AquaMax Surface Restoration
FreshBlast Pressure Washing
PowerClean Power Cleaning
ShineVue Surface Solutions
CleanWave Pressure Services
AquaPro Power Washing
FreshVue Pressure Cleaning
PowerMax Surface Restoration
ShineFresh Pressure Washing
CleanMax Power Cleaning
BrightPro Surface Solutions
FreshMax Pressure Services
PowerShine Power Washing
CleanFresh Pressure Cleaning
ShineMax Surface Restoration
BrightMax Pressure Washing
AquaShine Power Cleaning
Just starting? Try our free Pressure Washing Estimate Template
Wrapping Up
Choosing the right name for your pressure washing business can seem daunting, but with careful consideration and strategic thinking, you can find a name that reflects your brand and appeals to your target market. Remember to consider your services, keep it simple, ensure uniqueness, think local, and always test your name before finalizing. With these strategies, you'll be well on your way to establishing a successful and recognizable brand in the pressure washing industry.