Online self-service customer portals are a great tool to increase customer satisfaction, grow your business, reduce costs, and increase profits. Sound too good to be true…? Well, it's not! With today's user friendly web-based technology, having a self-service customer portal has become a necessity for businesses big and small.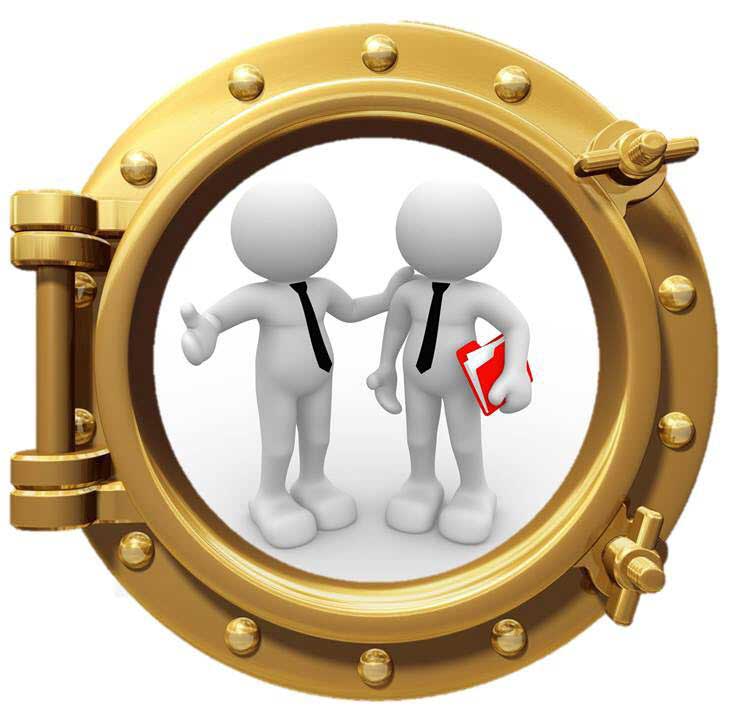 Typically, a customer will call into an office or call center and the service request will be dispatched to a field technician. This will often result in incomplete information or miscommunication to the field. Just imagine if a customer has the ability to submit their service request online which can be directed in real-time to the technician in the field and office staff without interference. Errors are eliminated, productivity goes up, and customers are more satisfied.
Most likely, your customers provide your primary source of revenue. Offering "self-service" or "self-support" 24 hours a day, 7 days a week is invaluable. The convenience and time savings create a win-win for your business and your customers.
According to a Forrester Research blog posted earlier this year, "67% of consumers use Web self-service to find the answers to their issues or questions". In addition, "Our customer service survey data, based on an analysis of over 7000+ consumer inputs, also tell us that customers want quick, easy, effortless service, with 71% of survey respondents stating that 'Valuing my time is the most important thing a company can do to provide me with good customer service'".
Online self-service customer portals can be used in many ways. Some examples are:
• New service request
• View status of open service requests
• View history of service requests
• Customer support questions
• Sales and product questions
• Billing questions
There is a multitude of field service software solutions available today, all of which are meant to automate manual processes and maximize productivity. From scheduling and dispatch to work order and inventory management, the end goal of all solutions are to provide workers with information in the field that will help them work more efficiently.
Organizations are increasingly looking at a customer portal to grow their business. Businesses can increase worker productivity and reduce costs by remotely dispatching the closest available field technician or sales rep to the job. Field Technicians and Sales Reps no longer have to visit the office or warehouse or drive inefficient service routes. Online software connects the field to the back office and customer data. As a result, jobs are completed faster, more jobs are resolved on the first visit, and job status tracking is improved, all of which enhance customer satisfaction and increase profits. Aberdeen Group research shows companies that utilize work order optimization and mobile field service software has seen such performance gains as a 28% increase in work orders completed per day per technician, an 11% jump in first-call resolution rate, and a 16% reduction in work orders completed late. Company that have already implemented or considering implementing a fully integrated online self-service customer portal.
Forrester data shows that 15% of organizations have already replaced all or most of their on-premise customer service applications with online software, otherwise known as SaaS (software-as-a-service); and 24% complement their existing SaaS. The main benefits of SaaS include increased business agility, and speed of deployment, and allowing for more focus on other projects critical to the success of the business. Vendors are doubling-down on efforts to offer comprehensive customer service SaaS. Expect customer service operations to continue to leverage online software to complement and extend existing capabilities.
Consider the following example features when evaluating online (SaaS) self-service portals:
• Resolution workflow management (ticketing management)
• Knowledge base (content management for adding and update content)
• Alert notifications
• User dashboard and interface
• Mobile capabilities for users and customers
• Complex search capabilities
• Queuing (routing and prioritizing)
• Reporting and analytics (metrics such as average resolution time and real-time analytics)
When implementing an online self-service portal take care to provide update to date content. Online self-service interactions currently have lower satisfaction ratings (58%) than traditional voice interactions (69%). These ratings are not a reflection of technology, but rather the lack of attention around content maintenance. Even though mature content maintenance processes exist to keep content in-line with customer demand, most organizations have not had the discipline to adopt them. The result are answers that do not match customer questions and expectations. Ensure that you follow content maintenance best practices so that you can support your customers to the level that meets their expectations.