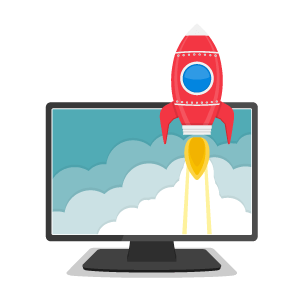 Reston, Virginia – March 2nd, 2017 – Bella FSM, a recognized leader of Field Service Management Software announced today they've made substantial enhancements to their software hosting environment in the cloud. The enhancements and upgrades have significantly boosted the software performance for their customers.

Do to the tremendous growth and success of Bella FSM, they executed the plan to expand their hosting environment accommodating for the surge of the nationwide as well as the worldwide user base.
"Our continued growth is a combination of new customers as well as existing customers adding users and add-on features," explained John Linn, CEO of Bella FSM. "We are responding to our customer's needs which is critical to our success and their success."
Regardless of size of a company or type of industry, businesses rely on the performance and reliability of Bella FSM to help run their operations. If the software goes down, business comes to a halt. If the software runs slow, business runs slow. These scenarios are unacceptable to business owners. The team at Bella FSM understands how important these issues are and continually strive to provide the best possible technologies and solutions.
A 15-day free trial is available at https://secure.bellafsm.com/free-trial.html
Learn more about Bella FSM and it increased software performance at www.bellafsm.com
About Bella FSM
Bella FSM is a leading Software-as-a-service (SaaS) provider for a wide range of industries including HVAC, Property Management, Cleaning, Plumbers Business Software, IT services, Contractors, and Maintenance service firms. The company was founded in 2005 and serves clients worldwide from its corporate headquarters in Reston, Virginia and satellite office in Atlanta, Georgia.
# # #