Software Solutions For Small Business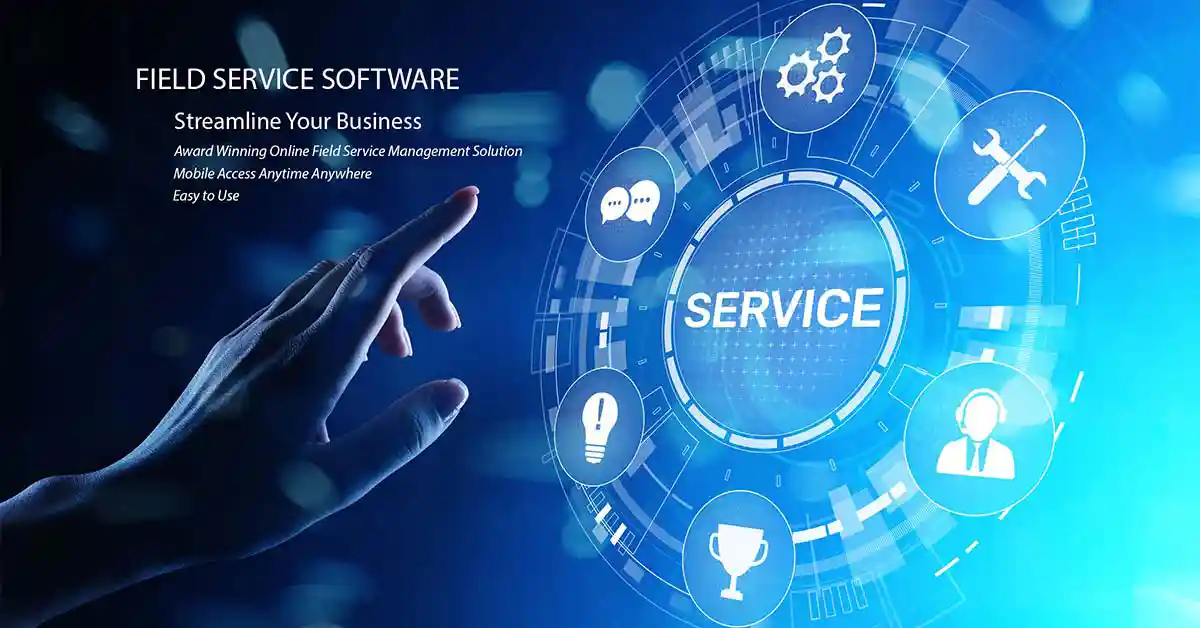 In a world that's shifting towards digital dominance, software solutions for small businesses play an integral part in maintaining competitiveness. We understand that selecting the right software tools can be a complex task for small businesses. Therefore, we aim to guide you through some top-tier small business software solutions that can streamline your business operations, enhance productivity, and ultimately drive growth.
Productivity Tools: Making the Most Out of Your Time
A key aspect of managing a small business is maximizing productivity. Productivity software tools such as Google Workspace and Microsoft 365 offer all-in-one solutions for collaboration, communication, and document management. These platforms provide everything from email and calendar features to word processing and spreadsheet functionalities, all hosted in the cloud for easy access across devices.
Accounting Software: Financial Management Simplified
Accounting software is another indispensable small business software tool. QuickBooks, FreshBooks, and Xero are some examples that offer comprehensive accounting solutions, from basic bookkeeping to advanced financial analytics. These platforms enable efficient tracking of revenue, expenses, and taxes, assisting in cash flow management and financial decision-making.
Customer Relationship Management (CRM) Systems: Nurturing Your Business Relationships
Successful customer relationships are the backbone of a thriving business. CRM systems like Salesforce, Zoho CRM, and HubSpot provide a unified platform to manage all your customer interactions and data. They offer features for contact management, sales force automation, customer support, and marketing automation, allowing you to maintain a personalized relationship with your customers.
Project Management Tools: Streamlining Your Workflow
Effective project management is crucial for delivering on time and within budget. Project management tools like Asana, Trello, and Monday.com offer solutions for task allocation, progress tracking, and team collaboration. These tools provide a clear overview of ongoing projects and deadlines, improving efficiency and team communication.
E-commerce Platforms: Boosting Your Online Sales
If you're involved in retail, e-commerce platforms such as Shopify, WooCommerce, and BigCommerce can take your business to new heights. These platforms facilitate the creation of professional online stores, providing features for product listing, inventory management, payment processing, and customer service, allowing you to reach a global customer base.
Marketing Automation Tools: Amplifying Your Outreach
Marketing automation tools like Mailchimp, Constant Contact, and ActiveCampaign enable businesses to streamline their marketing efforts. From email marketing to social media campaigns, these platforms automate repetitive tasks and provide data-driven insights to enhance your marketing strategies.
Cybersecurity Solutions: Safeguarding Your Business
In an increasingly digital landscape, cybersecurity threats pose a significant risk to small businesses. Cybersecurity solutions like Norton, McAfee, and Avast offer comprehensive protection against malware, phishing, and data breaches, ensuring the safety of your business data and your customers' information.
Scheduling and Operations Management Tools
One area in which technology is having a transformative impact is service software for small field service businesses. Thanks to innovative advancements in mobile apps, data management, and other areas which is becoming more efficient and user-friendly than ever before. This can be great news for small business owners who rely on remote personnel to keep their operations running smoothly. For example, this is especially helpful when learning how to start an appliance repair business.
"Field solutions help small businesses manage all the resources involved in activities. It can help managers and technicians process work orders, automate scheduling and dispatch, keep track of maintenance and repair tasks, manage customer contracts, collect payment and more."
Reference: IBM, What is field service management software?
Benefits of Small Business Software
Managing your remote workers for a small business requires unique processes, tools, and considerations. But investment in technology can provide some substantial benefits.
Coordinate and monitor customer visits and timelines.
Save time and gas with customer visit optimization features
Automate dispatch with job scheduling software, and invoicing and reduce errors.
Proactively monitor inventory.
Increase communication and transparency between small business owners, techs, and customers.
Improved visibility to help collect, track, and analyze crucial data such as job completion times, expenses, and notes.
Remove repetitive, manual administrative processes, ease access to essential resources, improve communication, and organize calendars.
Centralized location of key metrics for the performance of your small business.
Operational organization for multiple industries with products such as chimney sweep software and painting contractor software and janitorial software and garage door software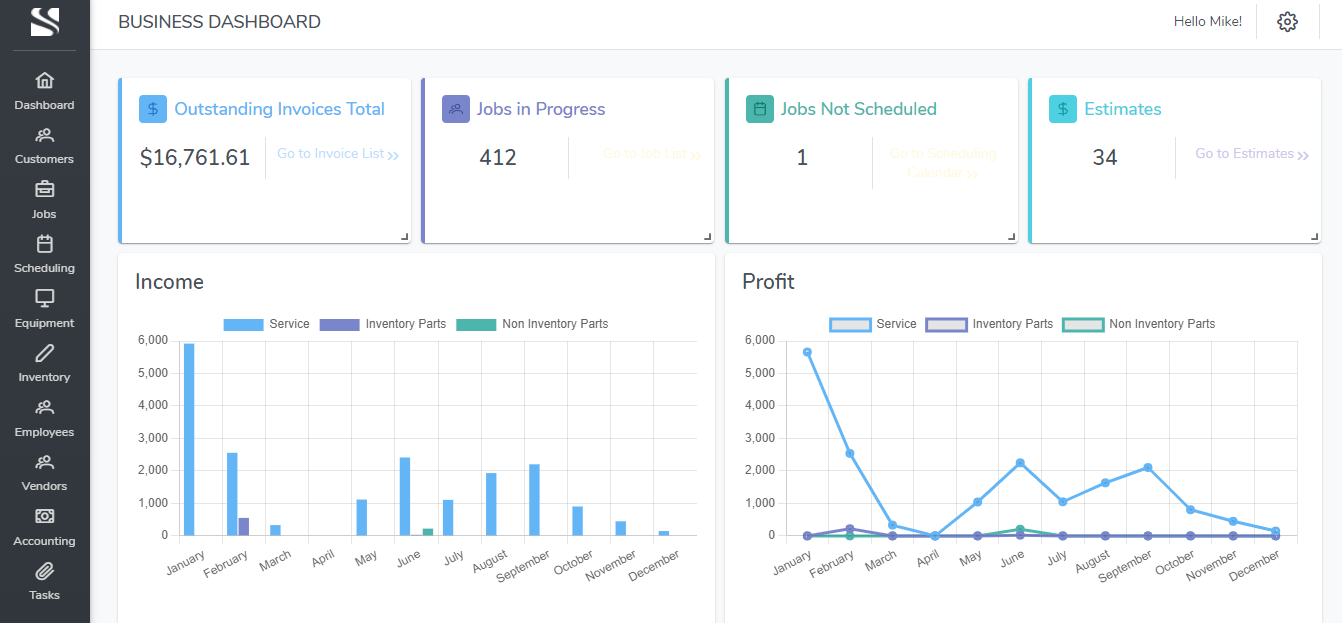 The benefits of
service scheduling software
are certainly within reach for small companies looking to optimize installation, maintenance, and repair of products through solid solutions.
What feature should you look for?
There are an extraordinary number of available features across different solutions. Here are a few of the key ones to look for:
Dashboard - a centralized hub used to monitor sales, work orders, tasks, inventory usage, and more.
Technician Dashboard - the tech dashboard allowing them to view or edit customer data and job details.
Job Prioritization - the ordering of jobs based on their importance, urgency, or the need to comply with contractual agreements.
Mobile Access - access through a mobile device or tablet that allows the tech to update details and progress.
Inventory Parts Ordering - provide appropriate access to inventory availability and order request.
Skills Matching - the ability to assign tech and resources based on their skills. For example, certification, license, credentials, and more.
Customer Communication - allows the tech to communicate arrival time, that a job has begun, finished, and to request feedback.
Drag and Drop Calendar - ability to drag appointments and drop them in another day or time slot.