What if your technicians could take a mobile solution on the road? What would this mean for your organization? To your company's profitability?
Most certainly, your technicians would experience less downtime and more billable hours. This would mean better communication between dispatchers in the office, technicians in the field, and management. Invoicing of customers for would occur immediately upon completion of the job. Your customer service would improve, leading to repeat business and referrals.
Wireless, mobile service management software is not a futuristic capability. There is technology available today that gives technicians the ability to share information with your office in real time. This technology gives them access to their schedules from your dispatch board (including any changes that are made throughout the day). It also gives them access to other features, such as the ability to view, edit, or close their work orders.
Incoming service calls still get routed to the dispatchers, who schedule the work on the dispatch board. But now, instead of coming into the office to pick up their schedules for the day, the technicians retrieve their schedules simply by turning on their wireless laptop, home computer, smartphone, or tablet.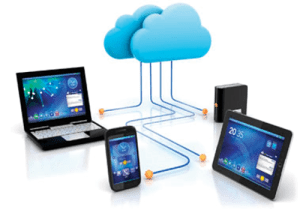 Technicians have real-time access to their work orders. They can drill into the details of a work order, review work order history and read notes relating to the currently scheduled work.
Increased Productivity – Mobile solutions providing software on the road can increase staff productivity all around. For the dispatchers, this is accomplished via real-time communication with the field all day, every day. For the technicians, increased productivity is due to less downtime, better job information and the reduction of paperwork. And for the accounting staff, mobile service means the elimination of duplicate data entry and faster invoicing.
Improved Communication – Communication between the office and the field is no longer a challenge. Changes made to the dispatch board at the office are immediately available to the technicians in the field. Instant messaging between the two offers a clear course of communication, without phone tag or downtime.
Streamlined Billing – As technicians finish jobs, they complete the work orders using a laptop, smartphone, or tablet. Hours, materials, notes and any additional work recommended all are recorded. This real time data entry changes the status of the work orders on the dispatch board and lets the dispatchers know when the technicians are moving from one job to the next. It also allows them to intercept the technicians and change their destination if warranted.