Simply stated, FSM software is Field Service Management software you use to organize workers out in the field. Generally speaking, this includes tools to help you manage work orders, scheduling, dispatching, employees, customers and inventory.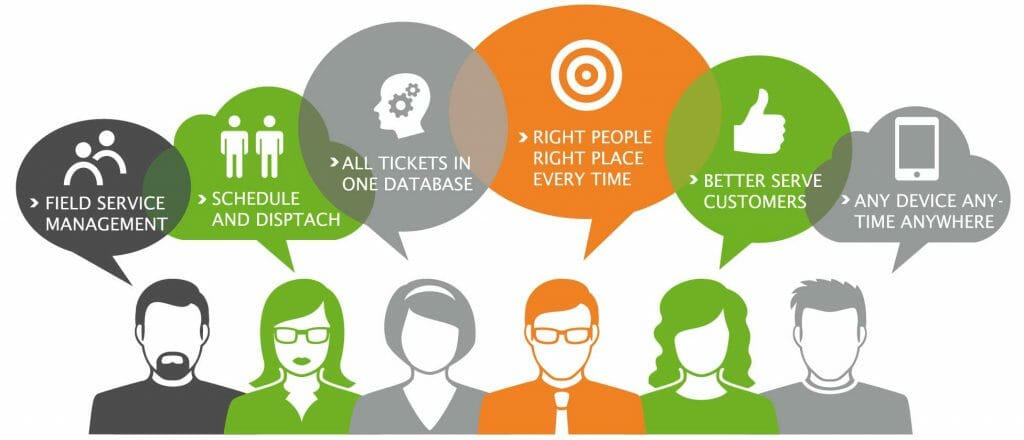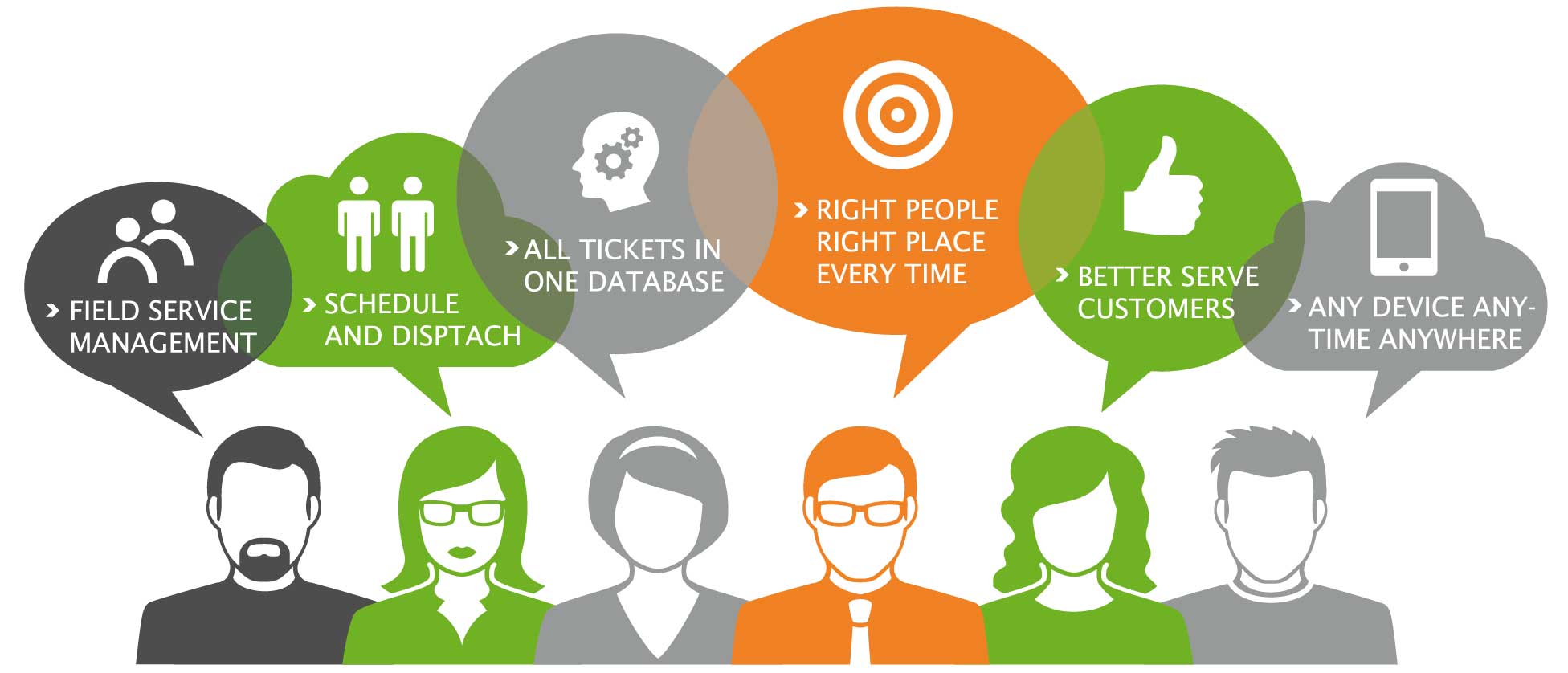 The Benefits of using FSM Software are vast
The primary benefits include getting more organized, managing your business more effectively, winning more jobs and growing your business. This is simply how technology empowers small to medium sized businesses.
The Problem
Think of how a plumbing business was run 40 years ago. You'd call Joe's Plumbing company. Margie the receptionist would pick up and check Joe's calendar to see when he could be there. You pick a date and time. Joe shows up, fixes the toilet and hands you a clipboard to sign. Chances are that Joe's Plumbing is still doing business the same way 40 years later and hasn't seen any significant growth in his business over that time period. The problem is that Joe, like everybody else, what will be forever constrained by time, and running a business on pen & paper takes a lot of "time"
The Solution
FSM software is nothing new. Enterprise businesses–those with hundreds of field workers have been using them for decades. They generate millions in revenue and have been able to scale their work forces from 5 to 500 by using software. Traditionally, this type of solution, e.g., plumbing software, has been both complex and expensive to set up, which is why it has been reserved for the few that can afford it. However, a new generation of software providers is about to change all that.