Bella FSM work order software allows you to easily manage service requests at every stage. Feel confident that your field team utilization is the highest it can be using our work order management system. Manage, monitor and even automate service requests to ensure they are resolved within the time commitments made to your customers.
Traditional paper is inefficient and filled with errors. Instantly send details to your technicians using any iOS, Android or Windows system directly from our work order software. Your team will have all the data they need to complete the job right and on the first visit. They also have the option to capture the customers electronic signature and invoice using the work order app as soon as the task is complete.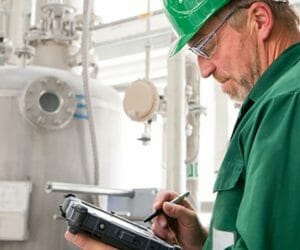 Work Order Management System
Update from the office or field immediately using the work order scheduling software. Send out email and text alerts for dispatch. Our work order management software system dashboard provides a live view into the business. Track parts, equipment and history all in real-time.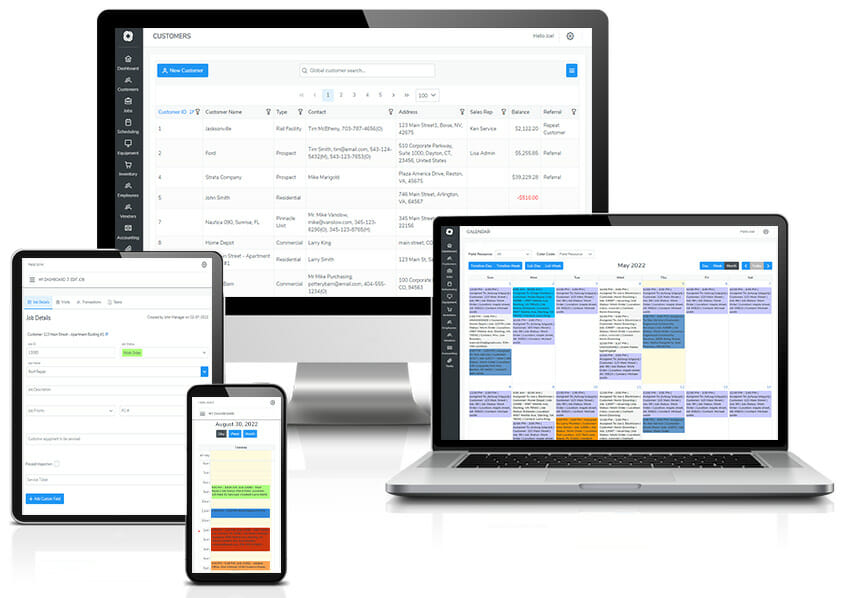 Status tracking
Color codes
Service history
Track travel times
Asset Management
Customizable forms
Track work orders
Update work orders
Preventive maintenance
Priority level
The life cycle has three main phases that can be handled by work order software - creation, completion, and recording. These phases can be broken down into several steps. Understanding each step and having a solid system ensures tasks don't get stuck in one phase and turn into backlog.
1) The task is identified
Tasks fall into two groups, planned and unplanned maintenance. Planned encompasses all the jobs you know of before hand, like routine inspections, and unplanned includes all the tasks you can't foresee, like an unexpected breakdown.
2) The request is created
The details are put together and submitted to the team for further action. For example, when a machine breaks down, an operator creates a request and submits it. When planned, the work order software is triggered at the proper time.
3) Prioritized and scheduled
Some are more critical than others. A burnt-out light bulb doesn't need to be fixed immediately, but a broken conveyor belt might. That's why you need to prioritize every task that hits your desk.
After prioritizing, it's time to schedule. Work order scheduling software can assign based on a set deadline, planned triggers, or dedicated blocks of time. Setting a deadline keeps everyone accountable and informed so nothing falls through the cracks.
4) Assigned and completed
Now turn those words on a page into action, assign to a technician, who then completes it. This can be a five-minute check of equipment, or it can be a complex repair that takes several days.
5) Closed and documented
Once everything is completed it can be closed. Managers may need to sign off for compliance requirements. Once it's closed in the work order software, it is filed away. A properly organized work order management software log is crucial for building asset histories, reviewing past solutions, preparing for audits, and more.
6) Analyzed and/or modified
Closed status contains valuable information. They can provide insight into your processes and systems that can be used to fine-tune your operation. Having a log also allows technicians to quickly spot any missed steps or alternate solutions if an issue flares up again.